Monster Super League x Sonic Collaboration Festival Vol. 2 Begins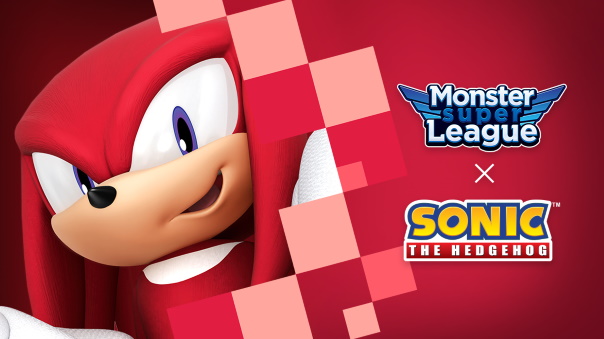 The second part of FourThirtyThree's Monster Super League x Sonic The Hedgehog collaboration has begun with the Knuckles Festival! This second phase of the Monster Super League collaboration will offer original characters from the Sonic franchise, and in this part of the festival, exclusive Astromon Knuckles and Shadow are available. Knuckles is available to catch exploring the continents. In addition, he can also be found in Lupin Dungeon and Special Guardian Dungeon.
Shadow will appear as a 5-star Astromon as well. Shadow is available in Lupin Dungeon, Astromon Fusion, Hero Festival, and Clan Festival. Knuckles also appears as an NPC in the Airship and will wait for players to bring Rings, to exchange for a variety of items. These include Energy, Gold, Legendary Egg and more. Tails can also be unlocked this way.  Knuckles will give in-game items when players achieve certain missions as well, such as "Win 500 Battles" and "Evolvvolve Three Times". This event will go on until September 6th, 2019.
The story is called "The Renegade's Regret", which is a new, featured episode recounting the story of Neth Par.
by Ragachak
The world in which Armored Warfare takes place is the same as ours, but with economic and political chaos.
by MissyS