Silkroad Online Discovers the Genie in the Bottle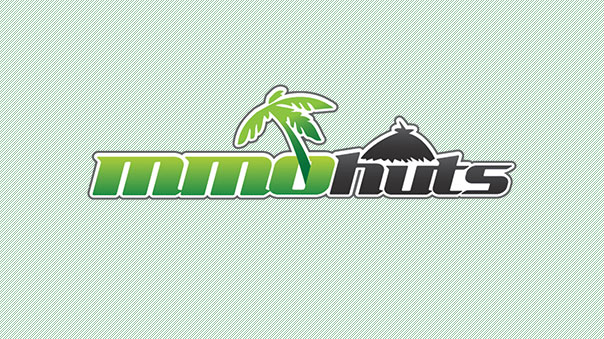 Leading online game developer and publisher, Joymax, today begins a new celebration for their new daily Genie's Lamp quest in their MMORPGs, Silkroad Online. Your wish can only be granted if you find the missing Genie's Lamp, so it's time to get hunting!
A Genie has appeared in Silkroad Online, however the Genie can't grant the players' wishes because he has lost his lamp – wandering around the land of Silkroad homeless, the daily quest manager heard about the Genie's pitiful circumstance and requested that Silkroad adventurers help him find the lamp; great rewards and surprises await the lucky players who find the lamp.
Visit the Daily Quest Manager located in any town to take the Genie's Lamp quest. Then hunt monsters of the same level bracket and discover the spotted lamp. Then bring it back to Daily Quest Manager to have him polish it up; return the refurbished lamp to the Genie for your reward! This quest can be started by any character level 71 and over, in any city (Jangan, Donwhang, Constantinople, Samarkand and Hotan). Need more lamps? Additional Genie's Lamps can be purchased in the cash shop beginning now.
Today also marks the start of the fifth wave of Limitless Avatars! Eleven new Avatars become permanent costumes beginning today, including the 2012's New Arabia, 2012's New Devil, 2012's New Saint Warrior, Angel Powers Dress, Blue Soul Knight, Day Death Assassin, Ghost Captain, Noblesse, Phoenix Dress, Saytan Dress, and Viking avatars.
While the third day of PAX was on a sleepy Sunday, that didn't stop anyone from showing up and milking everything the show still had to offe...
by MissyS
Two weeks ago, Fiesta Online released its newest dance - Roumen Style - in homage to Psy's Gangnam Style.
by MissyS
Pardon our dust - but MMOHuts.com is about to launch a new, redesigned website this week!
by MissyS