Silkroad Online adds new anti-botting measures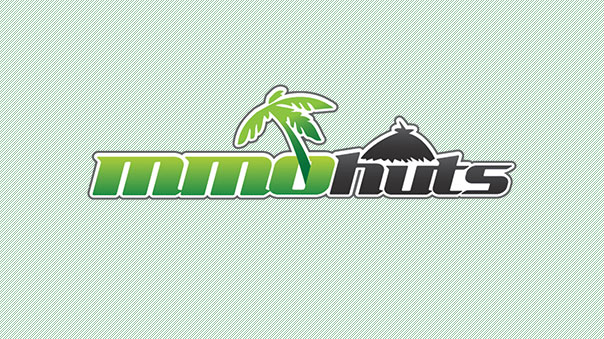 Joymax has announced a new series of anti-bot measures for its MMORPG, Silkroad Online.
The new security measures, designed to keep out illegal gold trading and bots, introduce new security programs that identify and block bots from the game. Improvements have been made to the game's user verification process, as well as the IP limits, to help protect users from being hacked as well. Joymax reports that the new measures have already been successful in reducing bots for the game.
Silkroad Online Gameplay Screenshot

Source:
JOYMAX UNVEILS STRONGER ANTI-BOT MEASURES ALONGSIDE NEW MAY EVENTS FOR SILKROAD ONLINE

Stronger Policies Curb Cheaters As Players Celebrate This May With A Hidden Treasure Event And More

Seoul, KOREA – April 28, 2011 – Joymax, a leading developer and publisher of interactive entertainment for the global market, announced today that it recently implemented a series of stronger anti-bot measures for players of Silkroad Online Legend VII: Rise of the Thief-Hunter.  In addition, the company today announced new May events and item mall updates for Silkroad players to enjoy.
Additional information about the security measures and the upcoming events is available at http://www.joymax.com/silkroad/

"The Silkroad Online community continues to grow every day and we are committed to providing a new tier of service for our millions of players now and in the future to keep their gaming experience safe, secure and most importantly, fun," said Joymax CEO, Nam-chul Kim.
"With the recent launch of Legend VII: Rise of the Thief-Hunter, we promised our Silkroad Online fans that we would be hosting more game events, and we are delighted to kick off those festivities next month."

The additional security measures implemented by Joymax were recently put into effect to remove illegal gold trading and botters and include new security programs to sort out bots and block them from gaining access.  Improved user verification and IP limits further reinforce the player's ability to protect their accounts from misuse.  Already there has been a decrease in the number of bots in the game and Joymax will continue to strive towards making the best gaming environment possible for Silkroad Online players.

With the new, more secure Silkroad Online experience in place, players will be able to relax and enjoy the upcoming events in May including a "hidden treasure" event, which randomly awards players who purchase Silk with a special unique item.  In addition, Joymax will be closing the in-game item mall on May 3rd so it is now offering updated items to the Web item mall for its players including permanent Avatar items Assassin, available May 3rd through May 30th and a special limited time offer "Red Riding Hood" Avatar which will be available from May 24th through June 21st.  In addition, the Avatar and Pet preview system will be updated to the Web item mall and those seeking a thrill can try the new Balloon event where they pump their balloon full of air, but the challenge is not to allow it to explode!
Next Article
All the funds raised will support the work of SpecialEffect, the games industry charity dedicated to disabled gamers.
by Ragachak
Sony Online Entertainment LLC (SOE) has set a new GUINNESS WORLD RECORDS title for Most players online in a single FPS battle in PlanetSide®2...
by Mikedot
The Repopulation reveals some unique rulesets for hardcore PvP servers that will drive an economy of pirates.
by DizzyPW