Side-Scrolling Brawler ChronoBlade Enters Pre-Registration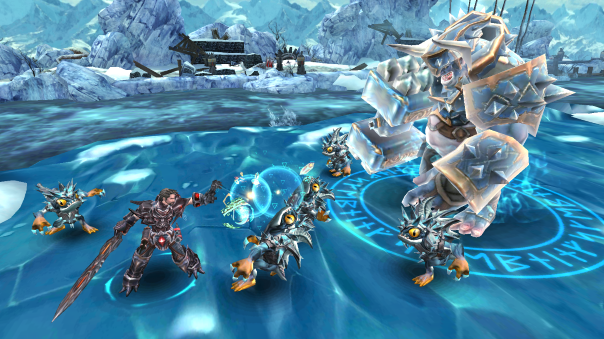 nWay, developers of the successful Power Rangers: Legacy Wars just opened pre-registration for their new title, ChronoBlade. This side-scroller beat 'em up will release in March 2018 on iOS and Android and is a throwback to classic 2d fighters of old but with console-quality graphics, more in-depth mechanics, and greater customization. They will continue to incorporate synchronous PVP battles across major platforms, cellular and wifi networks. Players can take advantage of four completely unique characters, each with their own unique move lists, coupled with a customizable equipment system.
In the single-player campaign, players must guide their chosen interdimensional hero through dozens of strange realms within the Multiverse, a vicious reality in which endless versions of Earth exist. Each level requires the careful mastery of timing as every enemy and boss comes equipped with completely unique move patterns. nWay has developed an easy-to-learn control-scheme allowing anyone to utilize the 30 punishing ground and air attacks at each character's disposal and perform insane chain combos. Those interested in the pre-registration for ChronoBlade can do so in the link below.
"We've worked tirelessly on ChronoBlade to create a fiercely competitive PvP experience that cleverly combines modernized beat 'em up mechanics with the depth of a true console fighting game," said Taehoon Kim, CEO at nWay. "Our experience with Power Rangers: Legacy Wars put nWay at the forefront of high-quality mobile gaming and between the massive single player mode and online matchmaking capabilities, ChronoBlade is already feeling like another incredible win for our team!"
Dark Eclipse is the first-ever MOBA for Playstation VR (PSVR) and is available for free in North America and Europe.
by Ragachak
Today, Turbine has released a new batch of screenshots from the upcoming expansion for Dungeons & Dragons Online – Shadowfell Conspiracy...
by MissyS
The fortress was owned by a group called the White Mantle, which is a villainous sect venerable players might recognize.
by Tagspeech