Shop Heroes Adds Competitive PvP Mode & Apple Watch Support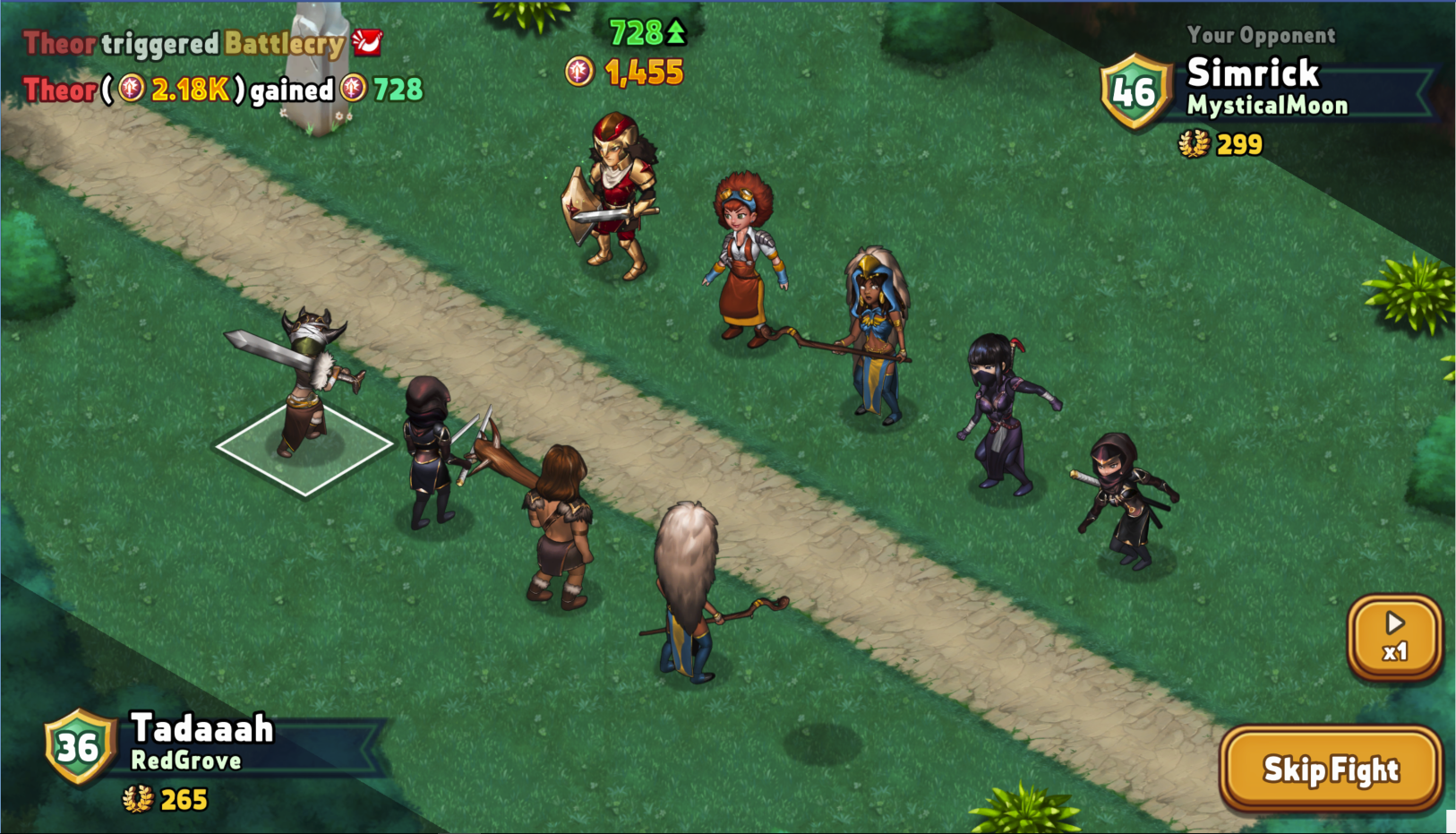 Premier free-to-play mobile games developer cloudcade today is thrilled to launch Arena mode for their hit RPG shopkeep sim, Shop Heroes. The all-new mode brings online asynchronous battles to the game, tasking players to duke it out with each other, vying for the title of the baddest warrior-merchant in the land. The new PvP Arena update is available now. Shop Heroes is available for free on the Apple App Store, Google Play, Samsung Galaxy Store, Amazon, Kongregate and Facebook.
One may think life as a RPG shopkeeper is a peaceful one, but that's not always the case. Sometimes even the heartiest of shopkeepers need to get out from behind the counter and challenge all those that oppose them. After all, why should just their adventurer customers have all the fun? In the new update to Shop Heroes — the RPG where you take on the most thankless (but often most-awesome) job in the fantasy RPG universe — you can enlist your top five warriors to battle your rivals, arming them with character-specific skills, items and weapons.
For an even more portable way to stay in touch with the Shop Heroes Trade House when not playing on a handheld device, cloudcade has now added support for the Apple Watch. Players can easily create, collect and manage trade offers with a simple swipe and tap of the Apple Watch screen, using the scroll wheel to browse available items for trade. Language support has also been extended to include Japanese, Simplified Chinese and Korean.
Next Article
Learn more about Age of Wushu's battle array system in this close up.
by MissyS
Cherry Pop Games is proud to announce that Pool Nation FX Lite, a Free-to- Play title, launches today on Steam.
by MissyS