Sacred Wars returning to Tales of Pirates 2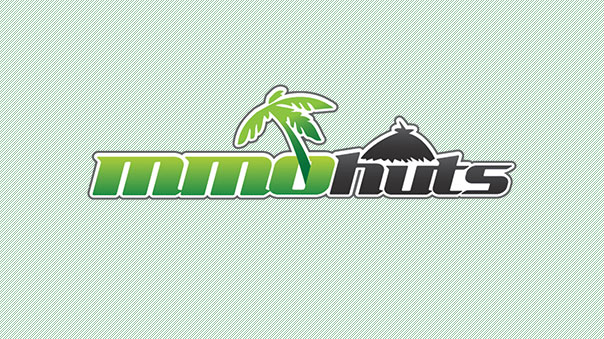 Tales of Pirates II is restoring the Sacred Wars event, where players split into Navy and Pirate factions and seek to destroy the opposite team's Hero Statue.
In order to participate, players must be in a guild, at least level 45, and must have a Token of Life & Death. Players may then enter the portal within the first 10 minutes of the battle, and may continue to battle for up to three hours. Special item restrictions are in place; but the winning team can earn rewards and titles only available through the PvP Battle.
Tales of Pirates is published by IGG, which also publishes Angels Online, Zodiac Online, and Tales of Fantasy.
Tales of Pirates Gameplay Screenshot

Source:
Sacred Wars Reloaded in Tales of Pirates II

IGG is bringing the fan-favorite Sacred Wars event back to their popular Tales of Pirates II (http://top2.igg.com) MMORPG. The feud between players split into Navy and Pirate factions promises intense action as both sides attempt to destroy the opposition's Hero Statue. Prestigious titles and awesome rewards hang in the balance, but before you jump at your chance to join in the fight, check out the rules below so you'll be ready when the battle begins.

After entering the Sacred War region, players can attack other players from a hostile faction at will. Players can also do quests, gather resources or defeat BOSS monsters to improve their abilities.

Event Eligibility

Players must meet the following requirements to be eligible for the Sacred Wars.

·         You must have 1 Token of Life & Death.

·         You must be in a guild.

·         You must be at least Level 45. There are two level ranges for Sacred Wars battles: Level 45-64 and Level 65 and up.

·Each faction is limited to 45 participants at most.

Entering the Region

The portal for players Level 65 and above is at Magical Ocean (979, 3608). The one for Level 45-64 players is at Deep Blue (1450, 613). Only eligible players may enter the Sacred Wars region through the portals. Players from each faction will be teleported to the vicinity of their side's Hero Statue. Additional restrictions:

·The region will be open for 3 hours, but the entrance is only open for 10 minutes.

·       The region will be closed for 1 hour after it has been open for 3 hours. The opening times for Sacred Wars are (in 24-hour format) 7:30, 11:30, 15:30, 19:30, 23:30 and 3:30. The opening times for Mini Sacred Wars are 7:00, 11:00, 15:00, 19:00, 23:00 and 3:00.

·         Players are not allowed to carry the following items when they enter the region: Crystal Ore, Hard Tortoise Shell, Tortoise Shell Fragment, Repair Wood, Moon Tail Eel, Diving Clam, Squirting Fish or Fish Bone.

Objectives

The battle ends once one of the faction statues is destroyed. If neither statue is destroyed within 3 hours, neither side will earn the rewards.

Death and Penalties

If a player's character is killed during the battle, they will be revived immediately in their faction's base. The player will drop 1 Blood Covenant and a Token of Life & Death as penalties the first time they die. The second time they will drop 1 Snuff (Navy player) or 1 Eye Patch (Pirate player).

Rewards
Awesome rewards and titles can be redeemed by using the items found during the Sacred Wars. Whether you choose the noble Navy or the plucky Pirates, you can win both glory and gear, so rally your friends and get ready for PvP mayhem in Tales of Pirates II!

About Tales of Pirates II
Tales of Pirates II is a new adventure game set in the age of the Vikings. It's a time of great discoveries and also great brutality. Roam the vast oceans of northern Europe and engage in intense battles, using technological superiority and magical powers to determine who will claim mastery over the seas.
Next Article
InnoGames discusses battle tactics in the upcoming Tribal Wars 2.
by MissyS
Larian Studios has been been humbled and awed by the enthusiasm of its backers who have funded Divinity: Original Sin II.
by MissyS