Rusty Hearts previews new character and raid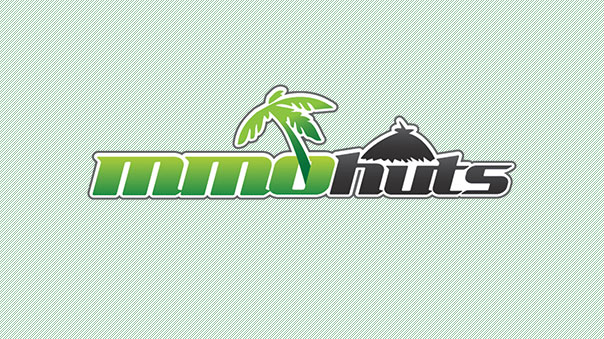 Perfect World Entertainment has announced a new content update coming to Rusty Hearts on March 22.
The update will introduce a new Cash Shop Avatar, Edgar Grosvenor, based off Angela's move set. Using scythes and magic blades, Edgar offers a new unique backstory and strengths.
The update also introduces the first raid dungeon, Dead Man's Valley. Designed for groups of eight, the dungeon will feature the hardest enemies yet in Rusty Hearts, including the final Bone Dragon boss.
Perfect World Entertainment also publishes Blacklight Retribution and the upcoming RaiderZ.
Rusty Hearts introduces Edgar Grosvenor and Dead Man's Valley
Source:
We're excited to announce our latest Rusty Hearts character with scythe and magic sword abilities. Just like Meilin Chen and Roselle Vergerious, our latest character Edgar Grosvenor is an all-new Cash Shop Avatar that works in tandem with Angela. We're also announcing the first true Raid dungeon, Dead Man's Valley.

Edgar Grosvenor gives you an exciting chance to play as a unique young boy, or is he? Edgar's scythe and magic blade abilities are extremely powerful when combined with his speed and agility. His array of skills and abilities make him a great choice for dungeon runs and raids. Head over to Edgar's information page to see more information on his backstory and strengths.

Raids and Expeditions

In addition to our latest character addition, we're also officially unveiling our toughest dungeon yet. Dead Man's Altar is our first exclusive raid dungeon designed for expeditions of 8 players. This new venture will pit you and 7 other expedition members against the toughest enemies in Rusty Hearts. Challenge yourself against a variety of different Golems and face the true challenge, the Bone Dragon.

Get your first taste of Edgar and our new raid dungeon, Dead Man's Valley, when they go live March 22, 2012.
Next Article
League of Angels is proud to announce the release of a powerful new Dragon!
by MissyS
KingsIsle has revealed a new online game today: Pirate101.
by MissyS
What looked like it might be a quiet week for our little niche of gaming news still ended up leaving us with some gems to report on.
by MissyS