Requiem Now Available In Your Browser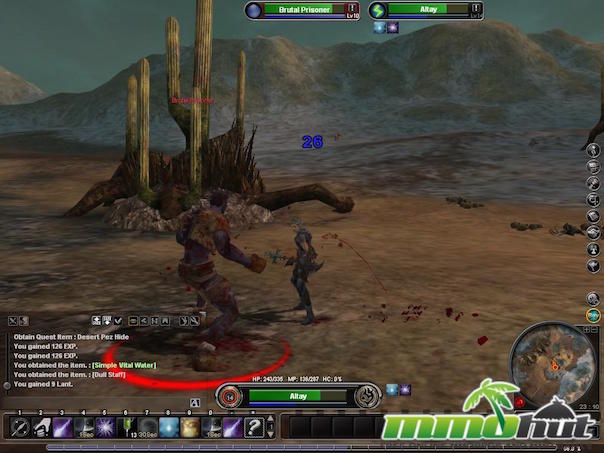 Gravity Interactive has announced the launch of a browser-based version of Requiem.
Using Kalydo's service (like Runes of Magic and Soul Captor), Requiem will now be available to play through the browser with a streaming, content-on-demand service. Recently, Requiem also introduced its Korean player base to the North American version.
Requiem also has several events currently running, including a sale on GoCash, multiple sweepstakes, in-game activities, and regularly scheduled PvP matches.
Gravity Interactive also publishes Ragnarok and ROSE Online.
Source:
REQUIEM NOW HAUNTS YOUR WEB BROWSER
Survive The Night In A World Of Encroaching Darkness With The New Browser Version Of The Popular Dark Fantasy Title
Marina del Rey, California – April 25, 2012 – Gravity Interactive, a publisher of exciting massive multiplayer online role-playing games (MMORPGs), today announced the launch of the browser version of their popular dark-fantasy MMO title, Requiem. Through the magic of the Kalydo service (http://www.kalydo.com/), players can choose between downloading the traditional client or playing via web browser. Now log into your favorite game faster, with no client to download, and have the same experience as the full downloadable client! Players can head over to the official website at http://www.playrequiem.com/ to sign up and jump straight into their existing characters, or to begin a new adventure!
Requiem was originally launched in 2008 to rave reviews as one of the only "mature" MMOs available on the market. From its roots as a humble title, Requiem has established itself as a rich dark fantasy world where players choose a life fraught with danger within one of the four remaining races. Take up the cause of all humanoids within a total of 24 classes as they combat mutant creatures and the mysterious Dark Creatures which have begun to appear after the sun sets.
Boasting a monster spawn mechanic that changes what a player faces depending on the time: the safer Daytime Monsters roam from 5am to 7pm, and should present a level-appropriate challenge one-on-one, but beware! During the dead of night, from 11pm to 3am the dreaded Nightmare Monsters appear. These terrifying creatures are marked with a blood red eye, and it will take a full party of 8 characters to challenge these monstrosities. A full 24 hour Requiem day passes over the course of two "real world" hours.
April has several ongoing events, including a GoCash sale, regularly scheduled PVP matches, Web Client Launch Event, Hosted In-game activities, multiple sweepstakes with a chance to win Amazon eGift Cards, and a 5% conversion bonus for WP Energy! Players can follow the official news for Requiem on Facebook at http://www.facebook.com/playrequiem
Next Article
In their usual going big method, they've chosen to rent out Times Square in New York City for the final moments of the countdown.
by DizzyPW
Today, Perfect World Entertainment Inc. announced the availability of Star Conflict on Arc.
by DizzyPW
Fallout Shelter, is a resource management game for the mobile. You are put into the shoes of the venerated (or hated, depending on you).
by Ojogo