ARK: Survival of the Fittest Contest Disrupts E-Sports With New Formula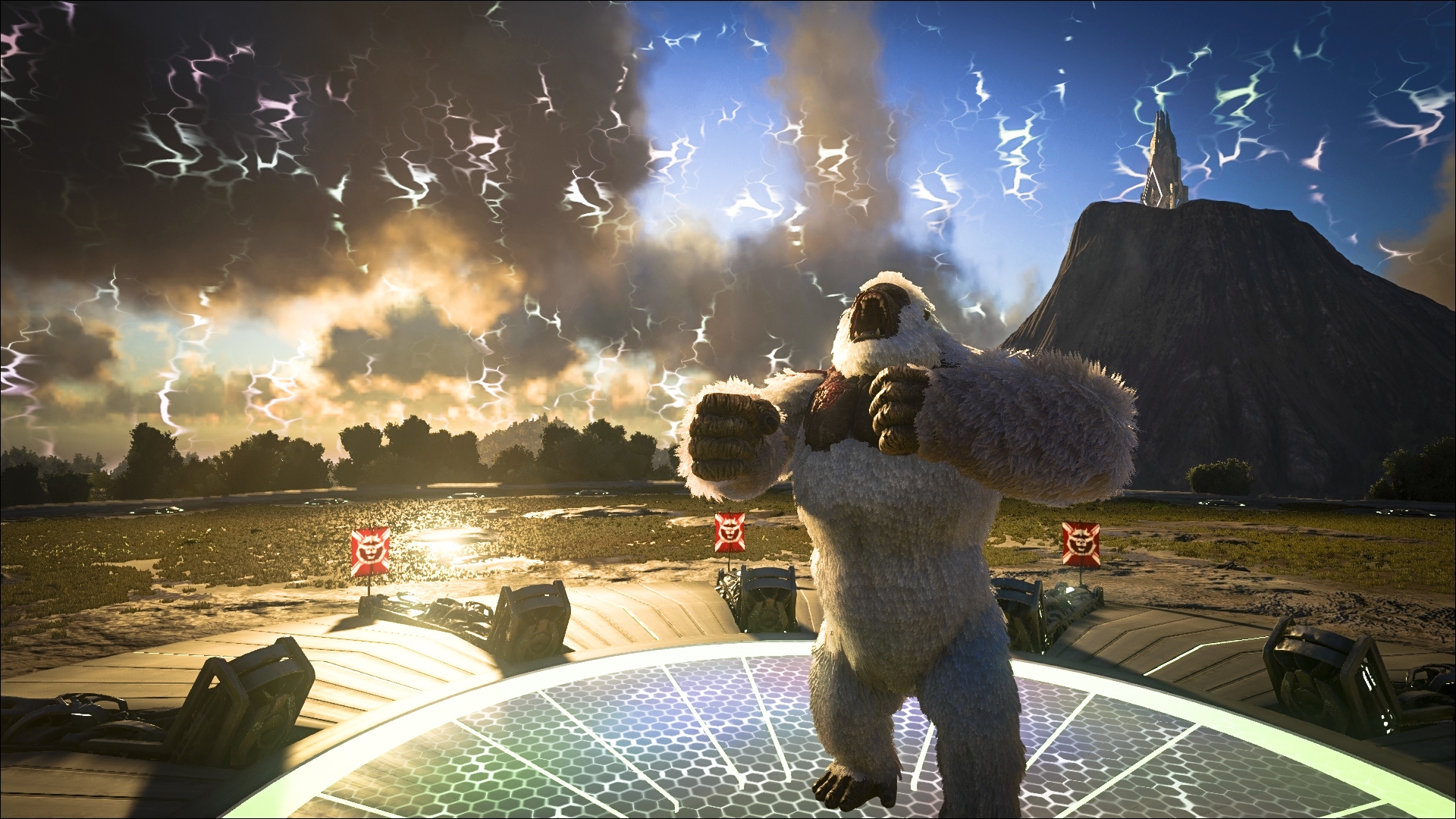 Studio Wildcard announced today the start of its biggest and fiercest online multiplayer ARK: Survival of the Fittest tournament to date. 'The Last Stand' is the final event in the 2015 'ARK Survival of the Fittest' series, starting September 24 and ending October 24. Anyone with a copy of the highly-popular survival-adventure game ARK: Survival Evolved and a PC with a high speed Internet connection can enter until the servers are full. With nearly 2 million ARK survivors having downloaded the game, players will duke it out in six-player tribes to see who qualifies for…The Last Stand!
Tune into Twitch to watch the tournament finale livestream on Saturday, October 24, in the largest single ARK game ever with 230 contestants – 70 popular Twitch streamers and 160 qualifying contestants – doing battle using hand-crafted weapons and tamed dinosaurs while facing down all three ARK Boss creatures, including the Giant Ape, the monolithic, web-slinging Broodmother and the ominous fire-breathing Dragon.
"With the League of Legends Season World Championship being watched by more than 27 million viewers (in 2014), nearly 12 million more than the NBA Finals, it's clear that there is a hungry worldwide audience itching to see something extraordinary. ARK's survival-adventure gameplay offers a totally different e-sports experience that captures the thrill of organized competition in an entirely new way."
-Jesse Rapczak, co-founder and co-creative director at Studio Wildcard.
Servers for 'The Last Stand' Preliminary Rounds will be open to all gamers from Noon EST through 8pm EST, on the following days:
Thursday, September 24, and Saturday, September 26
Tuesday, September 29; Thursday, October 1, and Saturday, October 3
Tuesday, October 6, and Thursday, October 8
Tuesday, October 13, and Thursday, October 15
The Winning Tribes from the Preliminary Rounds will be exclusively invited it to 'The Last Stand Pre-Championships,' being held from Noon – 8pm EST, on the following days, from which the top 160 finale contestants will be calculated:
Saturday, October 17 and Tuesday, October 20
Prizes for 'The Last Stand' October 24th Championship Include:
First Place Winning Tribe receives: $24,000 (split six ways)
Second Place Winning Tribe receives: $12,000 (split six ways)
Third Place Winning Tribe receives: $6,000 (split six ways)
Each of 'The Last Stand' 230 entrants receives a $100 Steam Gift Card
All three Championship Winning Tribes will receive an in-game Gold/Silver/Bronze Trophy Structure Skin, customized with their Tribe details, for everyone to marvel at with envy!
Each ARK: Survival of the Fittest tournament has been modified with new creatures, life-threatening events, and more. Changes for 'The Last Stand' include:
Three Boss Creatures! At key points through the match, each Boss makes an appearance available for taming at the central platform. That includes the Broodmother, the Dragon, and the previously unrevealed Giant Ape, who can easily smash through forests and throw huge boulders to demolish survivors and their dinosaurs.
Six Player Tribes: Stay in competition longer as extra-large teams have more chances to claim victory!
Improved Competitive Game Balance! This time, you won't advance by hiding in a box.
Four New Evolution Events: The world-altering events are triggered by player-voting so that the audience can participate in the action!
Acid Rain: Seek cover! This red-tinted rain won't quench your thirst, but it will chew through your armor and slowly sap your Health!
I Love You, You Love Me: Mate-Boost effects are doubled! An ideal time to launch your assault with gender-paired creatures, but be careful about wild mates, as they can be extra dangerous.
Hail to the King: A powerful explosive item is dropped at every player's position… use it wisely!
Food of the Gods: This extra-special Mega Loot crate contains instant-taming Feed.
Next Article
This weekend, I was flown out to a secret location to participate in a military operation the likes the world has never seen.
by Ragachak
Mad Otter Games have unveiled a new story for Villagers & Heroes, which hints at a new expansion, in the form of a book.
by Ragachak