Requiem Launches Facebook Version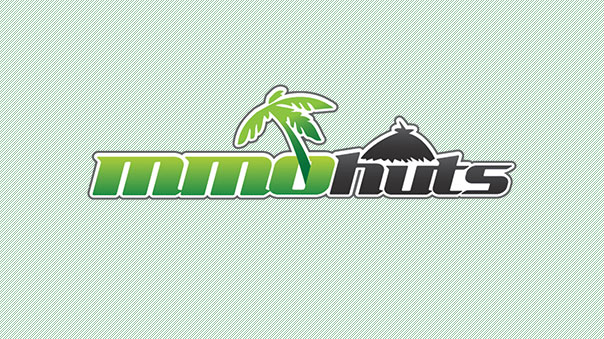 Gravity Interactive officially launched the Facebook version of Requiem today.
The Facebook launch opens a new world server and introduces a new social network interface. Opening events will include an exploration with the GMs and CMs tonight, September 11, at 6pm Pacific; a Temperion Decathalon; a Like, Share, and Comment event; a swimming race; a Rex Race with a free mount prize; and rewards to Facebook Requiem players that include revival items.
Gravity Interactive also publishes Ragnarok Online and Dragon Saga.
Requiem Gameplay Screenshot
Source:
REQUIEM: MEMENTO MORI LAUNCHES ON FACEBOOK TO START NOW!

Adult-only Bloody Violence Hardcore MMO Head Over To Facebook

Marina del Rey, California – September 11, 2012 – Requiem opens a whole new world with the Facebook launch! Gravity Interactive, a publisher of exciting massive multiplayer online role-playing games (MMORPGs), has released social strategy titles with great success, and now aims at the bloody violence dark-fantasy MMO lovers on Facebook. To celebrate the launch, Requiem will be holding special events with exclusive prizes for its players; visit http://www.facebook.com/playrequiem to join Requiem Facebook community!

Launching Requiem as a Facebook game with a brand new world server opens with a level playing field and the ease of sharing through the social network interface. It will allow players to not only expose the Facebook community, to help with improving Requiem as more players discover Requiem for the first time! To join the community managers and game masters to explore the starting map: Turba, get a chance to ask questions, address concerns and make suggestions to our team on the first day of the service in the September 11th 6PM in Pacific Daylight Time.

"We are very excited to make our debut into the Facebook community. Requiem is more than a Facebook game, it's the first dark-fantasy MMO on the biggest social network," said Casey Wing, Producer for Requiem at Gravity Interactive US Office. "We anticipate much success. We encourage our social game users to take a break from other MMO games and explore the 3D dark-fantasy world, engage in multiplayer matches or engage in real-time combat in the new world of fascinating horror that is Requiem."

Opening events for Requiem Facebook version launch include a Temperion Decathlon with competitions intended for casual, social and hardcore players and Facebook "Like / Share & comment" event! Requiem will have also a swimming race hosted by game master character live in game. Facebook Requiem players will receive a stack of AED items which allow character to revive at their current location after dying instead of a resurrection stone. And players will receive a free mount that gives +60% to movement speed riding with GM in a Rex Race!

For those who have a Facebook, Requiem now has a Facebook game application that you can play at http://apps.facebook.com/playrequiem, for more information, please visit our official website at http://www.playrequiem.com/eventlanding/ or follow us on Facebook, http://www.facebook.com/playrequiem.
Next Article
Hounds: The Last Hope Hosts Video Competition - Top YouTube gaming personality Ali-A to set the bar
by Mikedot
Black Prophecy officially announces that it will be free to play. There will be no subscription fee to play the game. It will also be publishe...
by Guest
Puzzle & Dragons GOLD is an upcoming Puzzle & Dragons title from GungHo Online Entertainment, and its on the way to the Nintendo Switc...
by Ragachak