RebirthM Prepared to Launch in North America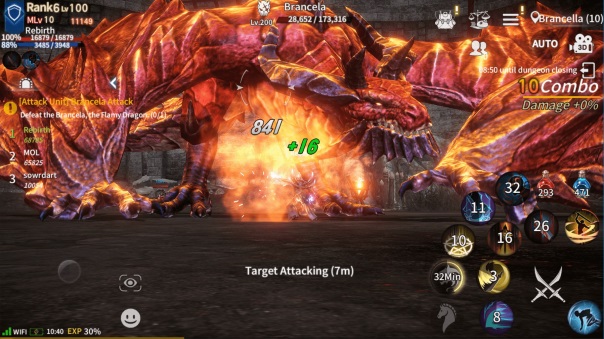 Caret Games are proud to announce they are bringing their 3D MMO ARPG RebirthM to North America today (January 24th). Caret Games have spent 15 years developing games on the PC platform, and hope for great success for this mobile MMO. They are trying to shake up how mobile MMOs are played, by starting at level 100 and level up indefinitely with their upgrade system, and Elite Dungeon Challenges will open as players level up. This will offer powerful elite bosses that will, in turn, drop powerful items and rewards.
Players will be able to go along the traditional MMORPG PvE environment, an occasion to explore the endless world and large variety of monsters of RebirthM. The game also features incredible and challenging PvP modes for more thrills, power and rewards. The real-time PvP action mode will let the players enroll in guilds and fight for the leadership of their teams. The PK survival mode is using the battle royale system to engage the players in fighting each other until only one champion remains. RebirthM is currently available on Android, and iOS (in North America and Brazil), but global servers are on the way very soon.
Perfect World Entertainment has announced that winter festivities will arrive this Wednesday, December 12, in RaiderZ.
by MissyS
A daily look at MMO news.
by Guest