Reach the Top of the Tower of Babel in Uncharted Waters™ Online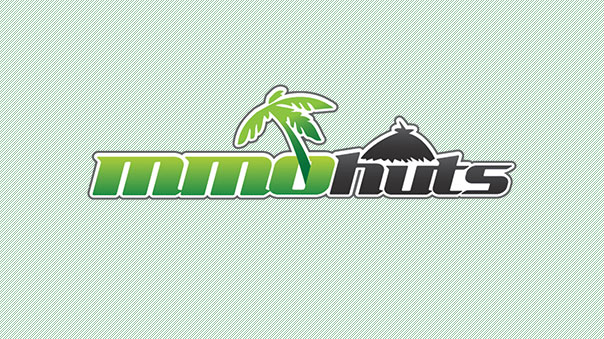 Uncharted Waters Online, the historical massively multi-player online role-playing game (MMORPG), introduces a new game update, the Tower of Babel, increasing the game's maximum level cap for three classes to 75, totaling a maximum level of 225. Players pioneer where no one has gone before with new ships, quests and items. Interested players can check out the game on Netmarble or Steam for free, where they can immediately embark on a nautical adventure on the high seas.
The Tower of Babel game update includes:
Increased Level Cap – Players who achieved the current maximum class level, 70, can start on a journey to reach level 75. Each class of Adventure, Battle and Trade requires different path, which can be found here: http://uwo.netmarble.com/expansion/towerofbabel.asp
Faster… Bigger… and More Adventurous Ships – Three brand new ships and two sunken vessels are available to help the players with their exploration. Freshly added ships include the Norske Love, a powerful ship out of Northern Europe worthy of bearing the name of the Norwegian Lion that will give players competitive edge during naval battles and the Cargo Clipper, a fast ship designed to balance excellent cruising performance and loading capacity, which trader class will find useful;
More Places to Discover and New Decorative Items – Players will have plenty to survey with new quests such as Enuma Elish and Statue of Inanna. Dresses, hats, and more are among some of the equipment included in the game update not only are pleasing to the eyes, but also provide functional benefits. Vemillion Dress, a vivid burgundy colored outfit boosts player stats, including crafts trading and gunnery skills. New ornaments including bronze vessels with elaborate inlays, a yellow rose from the fields of Persia and a sacred flower in the Orient will keep players' curiosity for culture engaged;
Improvements to the Gameplay Experience – Gameplay has never been better. Small ships are the big beneficiary receiving new Optional Skills and other adjustments. Also, more players can embark on journeys with larger ships, as the required level cap has been adjusted.
Next Article
A daily look at the latest and greatest MMO news.
by Guest
Neverwinter has announced that the next story update for Storm King's Thunder - titled Sea of Moving Ice - will launch on November 8 on P...
by MissyS