RaiderZ: Broken Silence Expansion is Now Live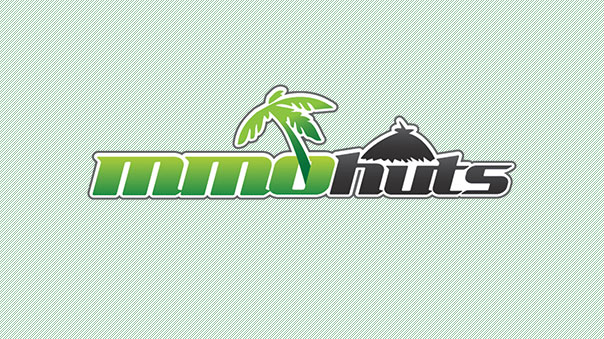 Perfect World Entertainment Inc. today announced the launch of RaiderZ: Broken Silence, the first expansion in the monster-hunting MMORPG. The Broken Silence expansion increases the level cap to 40 and introduces the new region of Cowen Marsh.
"We are excited to bring our first RaiderZ expansion to our devoted players," said Mark Hill, RaiderZ Senior Producer. "In addition to the new level cap and new region of Cowen Marsh, Broken Silence brings new epic bosses, new gear, new PvP Battle Arena, and an improved party matching system. We hope players will enjoy the new content and we are looking forward to adding even more in the future."
In RaiderZ, players must "Hunt Together or Die Alone" if they hope to succeed in battles against Rendel's most deadly creatures. RaiderZ features action-oriented combat system, flexible class system, unique and engaging boss encounters, and stunning environments.
The RaiderZ: Broken Silence expansion includes the following new features:
 New Level Cap: with a new level cap of 40, warriors can gather the necessary strength to fight and protect themselves from dangers ahead.
New Region: Cowen Marsh was once a beautiful, lush, and vibrant region full of life. Recent contamination has turned this area into a toxic wasteland seeping throughout and into the sacred Temple of Renas.
New Epic Bosses: Cowen Marsh's toxins have mutated and defiled the once beautiful creatures of the region. As a result, some beasts have gained elemental powers while others hideously mutated their bodies to gain new abilities.
New Gear: Cowen Marsh yields new and undiscovered treasures from fallen warriors and enemies.
Wave System: With the new Wave System, you can protect Riode and Rietz from harm by fending off waves of enemies.
PvP Battle Arena: Prove your strength against other combatants in the new Battle Arena. Test your skills against the strongest warriors to earn Battle Arena points and new costumes.
Improved Party Matching System: With the Party Matching System, players can team up with adventurers of similar combat experience and go on the hunt together in the Kingdom of Rendel.
Broken Silence Screenshots:

Next Article
The multi-award-winning action RPG Drakensang Online now provides full support for Macintosh users.
by Mikedot
The title's arrival on Steam, which recently reported on achieving 100 million active accounts milestone, is expected to result in further g...
by DizzyPW