Ecol Tactics Online's Open Beta Begins Today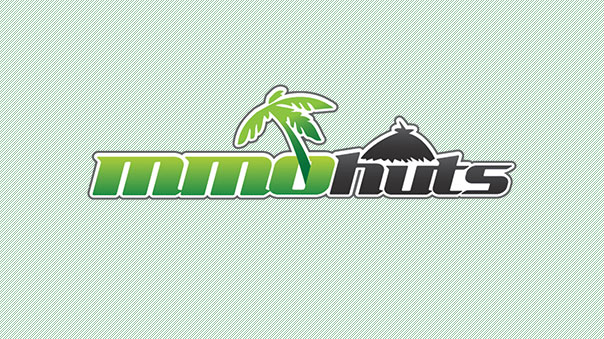 Leading online game publisher GamesCampus, today launches the open beta testing for its first browser title, Ecol Tactics Online, and is teasing players with prizes galore to be won just for trying the game out.
"We've opened the doors to the Ecol Tactics world to everyone, and just for stopping in and playing, players will be entered into some amazing prize drawings and can participate in a variety of special events!" said Elliott Coward, Project Lead for Ecol Tactics Online. "Players already have given us some fantastic feedback for our unique isometric world, Ecol Tactics Online, and its action-packed gameplay."
Taking its inspiration from classic tactical role-playing games, Ecol Tactics Online features a depth of story and customization not found in average browser games. To give players that edge in the open beta test, Ecol Tactics has released a new trailer highlighting the unique combo attacks that will get players one step closer to defeating the enemy and becoming the ultimate Ecol Tactics masters! From supped up combo attacks like the Knock Back Attack, Dark Assault and the Back Stab combo attack players will no doubt find their moves and leave everything on the battlefield.
Events during the open beta include the "Flowers for Philo Spring Event," where players gather flowers from monsters and turn them in for a unique wrath hat or bouquets, both of which have a chance to gift players premium cash shop items, a preview of things to come during the game's official launch. Then you'll need to "Dress the Part & Level up" by reaching Level 5 and receiving a Costume Coupon. Turn this coupon in for one of 4 costumes related to the character type of your choice: Fighter, Archer, Cleric or Mage. Daily Reward login events will gift players with Gatcha tokens, where players will win premium items and costumes exclusive to the Gatcha machine!
GoCash is teaming up with GamesCampus to bring players two special events. First, the race is on to hit level 30! All users who reach Level 30 will receive a reward in their in game mail, and the first player to reach level 30 will win an iPad Mini! Players can also log in daily to collect Stamps. These stamps can be turned in immediately for smaller rewards including EXP Boosts, BP Hourclasses, or saved for the Grand Prize: Mercenary Expansion contracts! All stamps also represent one entry into the iPad Mini Raffle; players who fill up with CampusCredits (CC) with a GoC ash card during the event will receive five bonus raffle entries, until April 16th. Winners will be announced on April 19th.
Several forum events are going on now as well for the creative fans. In the Comic Strip contest, users are challenged to create a funny, dramatic, epic, or just plain weird comic strip and receive a reward. An overall winner will be selected and receive a Mercenary Bundle. Also join in on the Name That Merc! Event: players are asked to submit their new name for the Secondary Class of Mercenaries! Winners will have their name applied to all mercenaries of that class in game permanently. Lastly, players can link to their reviews, let's play videos, blogs, wikis related to Ecol Tactics, and more to receive a special in game reward!
Appirits, the Japanese game developer and publisher recently has announced their teaming up with the payment service provider Rixty to launch ...
by Mikedot
Rosh Online has opened up new content today in an update that introduces two new maps and a raised level cap.
by MissyS
Given the larger playerbase and increased voice of feedback, it became clear that Roland had turned into some sort of odd gadgeteer.
by DizzyPW