R2Games Previews Stormthrone's Features, Orchestral Soundtrack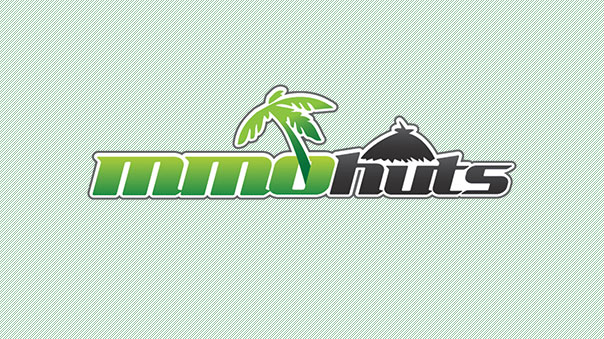 Global game publisher Reality Squared Games (R2Games) has just updated the official teaser site for Stormthrone: Aeos Rising, giving players a clearer look at the sights, the setting, and most importantly, the sounds of its upcoming browser MMORPG. This round of previews offers a glimpse into an MMO of depth and ambition, but the true centerpiece is Behind the Music of Stormthrone, a four-minute peek into the creation of Stormthrone's lush orchestral soundtrack.
As Stormthrone comes into focus, and anticipation grows, it becomes clear that this title is different from anything R2Games has published before – it's bigger, bolder, and better. Stormthrone's three races, six classes, and wealth of play modes promise greater diversity in gameplay styles, avatar customization, and real-time multiplayer tactics than anything in R2Games' library. The Four Realms, multiplayer cities that span the globe, ensure that players will no longer be limited by the population of a single server. Behind all of this is a rich game world where players discover the Aeon Weapons, the lost weapons of the gods – and the only hope in the war for Aeos' survival.
Great games with great worlds deserve great music – and Stormthrone's rich orchestral soundtrack complements the depth and drama of Aeos perfectly. In the exclusive featurette Behind the Music of Stormthrone, players will join award-winning composer Daniel Sadowski as he and nearly 100 performers join forces to bring the war-torn world of Aeos to life. Preview tracks are available now, and the OST itself – including over an hour of lush, gripping music – will soon be available on all major digital music services.
For more info, visit http://stormthrone.r2games.com
Next Article
ijji announces new Facebook Connect integration. Players can now access the ijji gaming portal simply by logging into their facebook accounts.
by Guest
The wait is finally over, Apple fans! Villagers and Heroes is officially live on iOS products.
by Ragachak
The Exiled is a PvP-focused isometric RPG brought to us by Fairytale Distillery.
by ApocaRUFF