Pockie Ninja celebrates 3 million with weekend events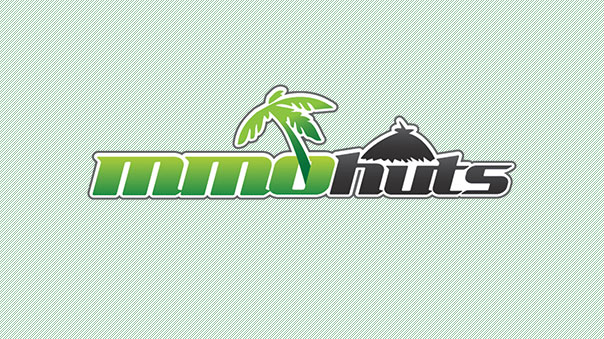 Pockie Ninja has announced that it's reached three million registrations since its launch in March, and to celebrate, this weekend (May 27 through May 29) the game will host special events.
Three main events will let players earn loot. First, players who transfer more than 10 golden beans to their character will earn a top-up gift box, containing a wishing pot that can be used to obtain any orange outfit in the game. Second, players can use stones to search the world while exploring to find special gifts. Finally, players who log in all three days will win 50 gift coupons, able to be exchanged for other in-game items.
Pockie Ninja is published by Ngames (Game321), which also publishes Fairy Story Online.
Pockie Ninja  Gameplay Screenshot

Source:
Pockie Ninja hits 3 million registrations!

Browser-based brawler's staggering milestone celebrated.

Perennial online gaming publishers, NGames are today celebrating a major milestone for their Naruto/Bleach-inspired MMO, Pockie Ninja – 3 million registrations since launch!
NGames readying an "Endless Gifts" event for their players this weekend to honour the achievement.

NGames are proud to announce that Pockie Ninja, their browser-based brawler MMO inspired by fan favourite anime series' Naruto and Bleach, has just received its 3 millionth registration!
Still in Open Beta, the popular game has clocked 3 million registrations since it opened its doors on March 25th 2011, averaging an impressive 50,000 registrations per-day.

Anime fans and gamers from all around the world are enjoying the Pockie Ninja experience, which was recently refined and made even bigger with the launch of the Chapter II: Revenge of Aizen update. Players can train pets; enjoy quests; take on massive challenges; explore the lush world for hidden treasures; and, most importantly, battle each other in a variety of arenas, using unique items and special ninja powers to their defeat opponents.

NGames have also confirmed that they now own the exclusive license to promote Pockie Ninja in North America, bringing the anime-inspired action to an exciting new audience.

To celebrate these massive milestone achievements, the publishers have announced a special "Endless Gifts" weekend event for all Pockie Ninja players. Running from May 27th – May 29th, budding ninjas can easily win in-game gifts through the following methods:

Event One: Make a Wish and Obtain your Dream Outfit

Users will receive a top-up gift box upon transferring more than 10 golden beans to their character. This gift box contains a special Orange Outfit Wishing Pot, which can be used to obtain any of the orange outfits available in the game – adding cool perks to characters, such as the ability to level up faster!

Event Two: Weekend Treasure Hunt

Pockie Ninja's world is packed with hidden treasures for players to find. Using stones to search the game world will reward players with additional gifts for the entire weekend. Once the stones are used a certain number of times, the gifts are unlocked.

Event Three: Login to Win

Hooked on Pockie Ninja? Then this will be easy. Simply login on all 3 consecutive days of the weekend event – 27th, 28th and 29th May – to win 50 gift coupons, which can then be exchanged for cool in-game items.

Want to join over 3 million registered players in Pockie Ninja for free?
Simply sign up and play Pockie Ninja now by visiting the official website and making an account: http://www.pockieninja.com
Next Article
Auer Media & Entertainment Corp. has launched the latest mobile sequel to the beloved classic PC game Empire of Angels globally.
by MissyS