PAX East 2015 Day 1 Recap – Trion Worlds, Dreadnought, Indie Games, and Cosplay!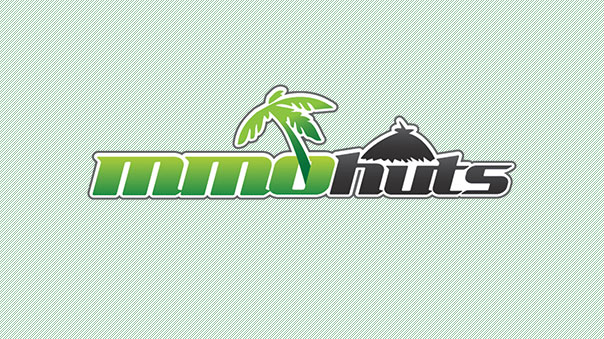 Kitfox: Moon Hunters
Finally, Moon Hunters is playable in some manner! And I was fortunate to have two opportunities to play this wonderful game, once sober and once otherwise. In Moon Hunters, you play as one of several character classes in a retro styled action-RPG where your goal is to carve your name and deeds into the stars as a constellation, immortalizing you forever. And every action you make carries repercussions, either giving you a positive or negative reputation with people and possibly earning you traits that can impact your gameplay. When playing in a group, you vote on actions and where to go, but even if you choose a negative action and the group votes positive, you still receive the reputation for what you wanted to do. So it is nice that you won't be forced down the path of a goody goody just because your group's democracy out-voted you. The Spellsword, Ritualist, Witch, and Shaman were present and playable on the limited demo being shown at PAX. There is replay value to be had in that your legacy will live on in the game, amongst the stars, and I think that's pretty damn awesome. Not to mention the procedurally generated maps will keep you guessing which way to go every time you venture out again. The demo of Moon Hunters was short, but there's more on the way before the planned December launch, and I was delighted to meet the Kitfox team.
News from Nexon North America: Sudden Attack is shutting down for good in January 2014.
by MissyS
gumi inc is calling all of their Summoners, because Brave Frontier is turning five years old!
by Ragachak
That's right, League of Legends is getting a NURF.
by MissyS