Pangya launches first part of United update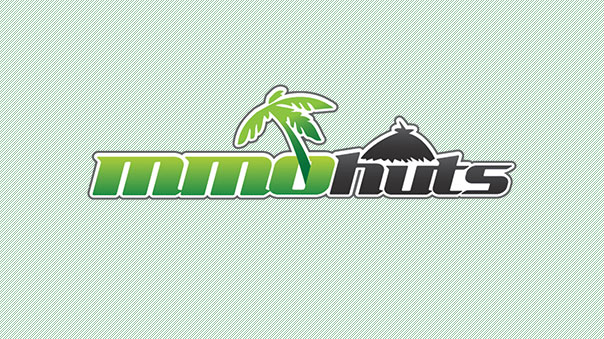 The first part of a major update has hit Pangya's servers, adding a large amount of new content.
This update adds Shuffle Course Mode, where each hole comes from a different course except the final one – part of a new course that gives a huge reward to players. A new Caddie system is in place to give Caddie new stats and outfits, and players can now purchase titles as well as rent cash items for Pang. Lower level equipment has also had its price reduced.
The next update will add the new Wiz City Course, plus a Tiki Point Shop where players can exchange old gear for new gear.
Pangya is published by SG Interactive, which also publishes Project Blackout, Trickster Online, and Grand Chase.
Pangya Gameplay Screenshot

Source:
SG Interactive Birdies with Large Pangya: United Update

Major Updates for Hit Fantasy Golf Game Starting to Roll Out

IRVINE, Calif. – April 27, 2011
SG Interactive, a developer and publisher of several popular free-to-play games, today announced a slew of new updates for Pangya: United. Released today, the first of two updates will provide players of the popular online golf game with new courses, game-play and add-ons.

Updates include:
• Shuffle Course Mode: In this mode, each hole is from a different course. The last hole is a special, new course that will give a large reward to players.
• A new set of Cards
• Players will now be able to purchase and keep track of their titles in the inventory.
• New Caddie System: Caddie, the game's pet, will receive new stats and outfits.
• Rental System: Players will be able to rent cash items for Pang (in-game currency).
• Basic System: New players (Beginners and Rookies) will be able to purchase a great selection of outfits for a much lower amount of in-game currency.
Following these updates, even more features will be added at a later date, including:
• A new course called Wiz City.
• The Tiki Point Shop: a recycling station where players can trade their unwanted gear and items for different items.

For more information and to play Pangya: United, please visit: http://pangya.ntreev.net/

For more information on SG interactive, please visit: http://www.ntreev.net/
Next Article
Time flies when you're having fun! This is certainly the case with MapleStory as it gears up to celebrate its 14th anniversary.
by Guest
Good morning, Internet! There's a surprising amount going on right now. We just had a new adventure in SMITE arrive and more!
by Ragachak
Today Mark Jacobs has released a new update hoping to paint a more solid picture of these ethereal additions.
by DizzyPW