Outspark Announces New MMORPG – Luvinia Online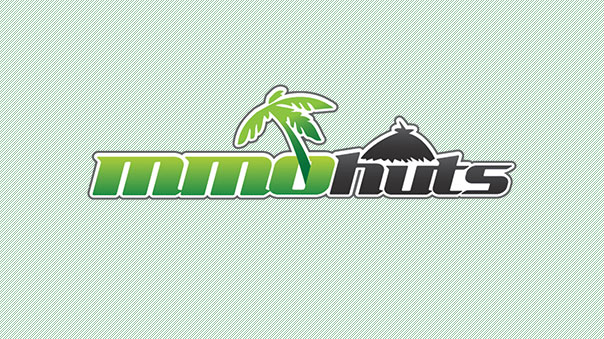 OutSpark, the company behind Fiesta Online and numerous other MMORPGs in the U.S., announced that they will be launching a new free to play MMORPG called Luvinia Online. The game has been published in China for a while now by Shanda Games and is incredibly popular over there. The game has anime inspired 3D graphics that look very similar to that of Outspark's own Fiesta Online. The game promises to have  an engaging PvP and PvE experience as well as every other MMORPG staple from mounts to guilds.
Luvinia Online Gameplay Screenshot
Gamers should expect to Luvinia Online to release sometime in Fall, 2010 as that's the target release date mentioned in the press release. OutSpark is also working on releasing two other new MMORPGs – Divine Souls and Erebus Travia Reborn.
From the Original Release:
SAN FRANCISCO – Outspark, a leader in the new era of digital publishing of free-to-play online games, has entered into a publishing partnership agreement with Shanda Games Limited (Nasdaq: GAME), a leading online game developer, operator and publisher in China. As part of this agreement, Outspark will produce, market and operate Shanda Games' popular massively multiplayer online (MMO) game, Luvinia Online, marking the first time that the North American-based company has partnered with Shanda Games to publish a game.

"Shanda is one of the largest online game operators in Asia, reaching hundreds of millions of online gamers," said Susan Choe, chief executive officer, Outspark. "We see this partnership as another recognition of Outspark's proven online MMO publishing experience, leading to yet another global leader publishing their successful title with Outspark, just as EA did last June with Dance Groove Online."

Luvinia Online features 3D graphics, a deep quest system and competitive player-versus-player action, all wrapped neatly in leading social network system re-engagement features. Luvinia Online will be available on Outspark.com this fall.

"Outspark is the ideal partner for us," said Donghai Chien, VP of Business Development, Shanda Games Limited. "Outspark works intimately with their games and operates them as a service that is very responsive to their players' needs – which means players in all regions will get the best game experience possible. Outspark has also proven to be an early leader in business success with the free-to-play MMO model in the U.S. Their expertise is invaluable."

The free-to-play online games business is the dominant form of interactive entertainment throughout Asia, attracting hundreds of millions of players and generating billions of dollars. Outspark has attracted millions of online gamers and generated millions of dollars in revenue from this audience, making it quite clear to Eastern and Western investors and game makers that the free-to-play space in North America and Europe is rapidly evolving.

About Outspark
Formed in 2007, Outspark has quickly become a global leader in the new era of digital publishing. Outspark focuses on the free-to-play online gaming space, bringing hit Massively Multiplayer Online (MMO) games to their rapidly growing community in the United States and Europe. With a highly successful business model that focuses on the concept of engaging social events, in-game and around-game networking, user-generated content and a personalized user experience, traffic to Outspark's online portal has grown to over seven million visitors a month. Headquartered in San Francisco, Outspark currently offers a variety of mid-casual online games, with more titles being launched and additional game content being added on a regular basis.
Next Article
Today, Gaijin Entertainment announced a holiday event for Crossout. Update 0.8.4, code-named Snowstorm released its holiday goodness.
by Ragachak
Players are now able to begin colonizing Mars in Offworld Trading Company, the economic RTS from Mohawk Games, as the title is now available o...
by Mikedot
Today, En Masse Entertainment announced the winner of the 'Tina vs. Harpy' community event for Closers.
by Ragachak