Outcast Odyssey: Card Design Contest Hosted by DeviantArt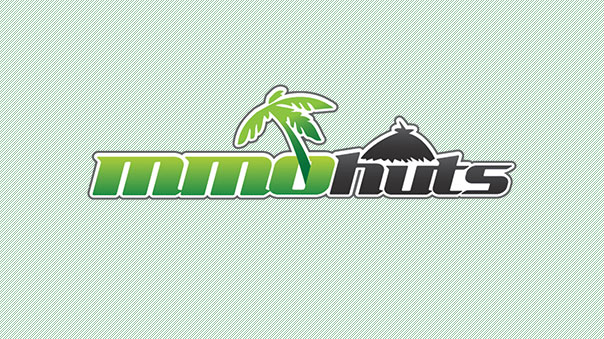 DeviantArt and BANDAI NAMCO Games will be partnering for an exciting new character design contest for the popular Outcast Odyssey card battle mobile game.
The DeviantArt participants will be challenged to create an original artwork to be adapted into a virtual card depicting a Steampunk Warrior, Wizard/Warlock or Dragon/Monster that belongs in the adventurous fantasy world of the Outcast Odyssey App/Game.
Three grand-prize winners from the DeviantArt community will work with the Outcast Odyssey creative team to bring their portrait or illustration to life as a limited edition trading card available within the game.
BANDAI NAMCO has a long history of collaborating with independent artists, having already hired two DeviantArt community members, Warren Louw and Chuck Pires, to help design cards for Outcast Odyssey. This campaign will tap into DeviantArt's hugely diverse community of artists, many of which are already producing incredible, original artwork incorporating fantastical elements from their favorite video games. Through engaging and activating these artists, BANDAI NAMCO and DeviantArt hope to recognize emerging talent through promoting the artwork across multiple platforms.
"After having already worked with DeviantArt in the past, we're excited to be collaborating with them again on this contest," said Shawnee Swarengn, Director of Marketing Mobile at BANDAI NAMCO Games. "We're looking forward to tapping into DeviantArt's huge community of cutting-edge talent, and we're eager to continue working with indie artists on our future mobile projects."
"DeviantArt is thrilled to be partnering with BANDAI NAMCO Games for the release of Outcast Odyssey," said Daniel Bornstein, DeviantArt's Vice President of Advertising Sales. "BANDAI NAMCO's support for independent artists from within the DeviantArt community will generate a lot of buzz among our members, as well as high-quality entries. The possibility of having winning artwork featured in Outcast Odyssey offers such a great opportunity, for both BANDAI NAMCO and DeviantArt, to continue their commitment to sharing new artwork and developing talent within video game design."
Please visit DeviantArt.com for official rules.
Official Website for Outcast Odyssey at http://www.outcastodyssey.com/

CUBINET is proud to release their 3D Open World Action MMORPG Mia Online into Open Beta on Google Play.
by Ragachak
Star Wars: The Old Republic has announced the release of its new bonus chapter, Shroud of Memory.
by MissyS
R2Games: Round two of their Summer Games Event
by Mikedot