Aura Kingdom Reveals Requiem of the Lost Souls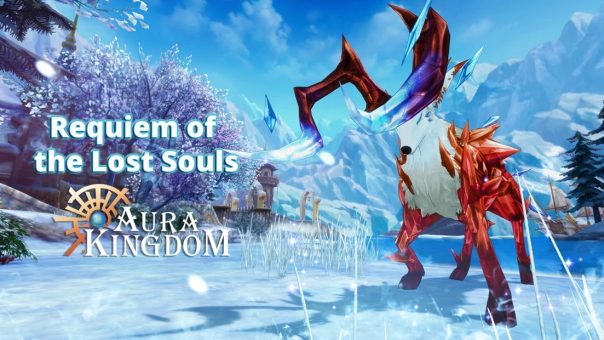 via press release
gamigo is announcing to Envoys of anime MMO Aura Kingdom that there will be a special "Requiem of the Lost Souls" in patch 87.
The latest update for Aura Kingdom offers – amongst others – the following content:
New Dungeon: "Nightmare – Grief Requiem (Solo)": Enter the Cactakara Forest to experience how suffocating it feels, as if some forces are being suppressed. The villagers say that the Dark Dragons are the source of all evil. In times of chaos, is it right or wrong to blame the Dark Dragon Zika? If you dare to find out, beware of the miasma coming from the ground!
New Dungeon: "Demon King Fantasies XII – Tribal Battle": The next installment in this series of quests leads to the Ventos Prairie and one will have to wonder why the Crystal Horn behaves this way. Faced with a powerful opponent and an insurmountable wall of ice, the fate of the Crystal Horn is uncertain…
Update Hero Score Ranking 1st Place Reward: In addition to the usual prizes, you can get Feyna's Cursed Horn. If players defeat Feyna, they will receive a special treasure chest that offers a chance to get Eidolon fragments.
Upgrade the skills of the following Eidolons: Sif, Ares, Summer Alucard, Summer Nidhogg and Tsukuyomi.
And Envoy, don't forget: The Prism Collection and Anti-Epidemic Attack events are still active! Don't miss out and take advantage of these special opportunities to get your titles, summoning contracts, and more!
Next Article
As Genshin Impact gets ready to update to Version 3.1, Hoyoverse's social media took to Twitter to reveal its banner characters for 3.2.
by MissyS
From September 18th until October 1st, Rogue Drones are coming back to EVE Online in a limited event.
by Ragachak
Bitbox approaches the end of development for Life is Feudal: MMO, one last Closed Beta Test starts today.
by Ragachak