New server arrives in Rohan Online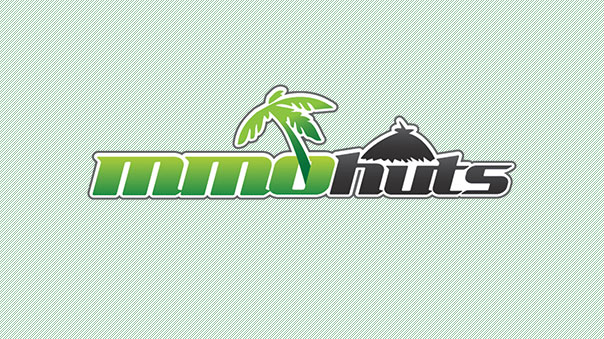 Rohan Online has launched a new server, Divinity, today.
The new server is the first step in Rohan's upcoming Hero expansion this year, as it offers new content for higher level characters. Players who create a character on Divinity in the first month will get a Starter Package with special equipment and items to help them level quickly. The next month will also see a series of special events including boosts to experience and drop rates, and rewards for leveling up, as an incentive to prepare for the expansion.
Rohan Online is published by YNK Interactive, which also publishes K.O.S. Secret Operations and Seal Online.
Source:
R.O.H.A.N.: BLOOD FEUD'S EXPANSION BEGINS

YNK Interactive announces the launch of their new server, Divinity

ORANGE COUNTY, Calif. – May 3, 2011 – Online PC game publisher YNK Interactive today announced the release of their new server, Divinity, as the first major update to their upcoming expansion for their mature online role-playing PC game, R.O.H.A.N.: Blood Feud.

"Divinity is just the start of a new beginning with R.O.H.A.N. this year," said Derrick Lee, Project Manager of YNK Interactive.  "We're thrilled on the release of the new server update, as it sets the foundation for the many events and exciting game content to come."

The new server, Divinity, welcomes existing and new players to the popular fantasy game with special perks for new characters and added game content for veterans.  This is in preparation for the forthcoming Hero expansion consisting of new quest challenges,enhanced PVP systems, item and armor alternatives, refined township battles, and new party and solo adventures.

All characters created in the first month of the new server launch will receive a Starter Package containing items to assist players in their journey to becoming R.O.H.A.N.'s heroes, which include +50% EXP Growth Seal, Double Kill Blessing Seal, Styling Ticket, and a +5 on all stats Jersey costume.  To coincide with the upcoming expansion, events will be running throughout the following months including increased EXP and drop rates, Prep for Hero contest, and Level Up event.

Detailed news on the site will be released periodically.  To view all events and happenings in the world of R.O.H.A.N., visit www.PLAYROHAN.com.
Next Article
A massive update rolled out globally for World of Tanks: Mercenaries on Console today to celebrate 17 million players.
by Ragachak
From May 31 through June 7, all players who log into Crossout will receive a mountable fireworks launcher!
by Ragachak
Episode Seven of The Saga: Iria is now live in Nexon's fantasy MMO Mabinogi.
by MissyS