New Race Playable Today in Neverwinter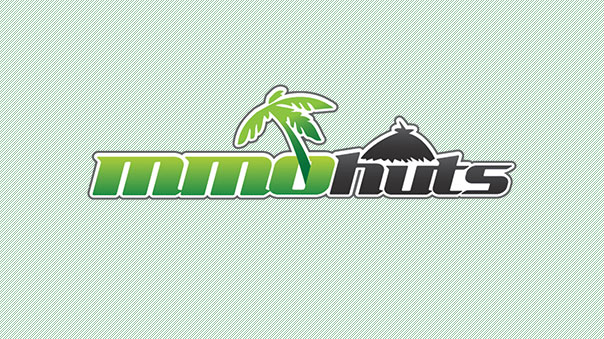 An apology has been issued by Perfect World Entertainment today. Yesterday Perfect World Entertainment and Cryptic Studios announced the meta-fantastic event Respen's Marvelous Game now occurring in Neverwinter, with more information here, because it cannot be stated enough, it is a real event playable now. That said bigger news was hiding in the wings. On the scale of announcements, this one is a monster. The Cryptic team was waiting for the right moment to announce the next playable race, but rather than let it drag on any longer, now is when they announce this behemoth piece of news.
The next playable race in Neverwinter, and now playable starting today, April 1, 2014, is Dragons, the long-standing foes (and sometimes pals) in the Dungeons & Dragons universe.
"All of our dungeons are playable," says Andy Velasquez, Lead Producer on Neverwinter, "so why not dragons?" With the infallible logic of only a Lead Producer, Cryptic Studios worked to bring this new race to the game. Starting out as a Dragonling, players will grow as they level up, eventually becoming a gigantic Dragon, playable in all classes and able to equip all fashion items and ride all mounts.
It hasn't been all fun and games bringing the Dragon race to Neverwinter. Team members and developers worked hard to scale various pointed hats and fashion items to the Dragon rig, but the end results have been pretty fabulous. "I think we've done a pretty good job," says Lead Artist Matt Highison. The developers agree that the sight of a dragon riding a horse mount brings a delicate je ne sais quoi unrivaled in pretty much any MMO ever made. More information can be found HERE.
A new mobile RPG has come from Netmarble set in the rich lore of the Norse Mythology: Phantomgate: The Last Valkyrie.
by Ragachak
Brown Dust, a tactical RPG from Korean publisher Neowiz has confirmed it has a global launch coming in March 2019.
by Ragachak
Starting today through January 8th, 2019 (UTC), the entire Webzen.com portal will be celebrating the holiday season with all players.
by Ragachak