New Lore Expansion Released For Scarlet Legacy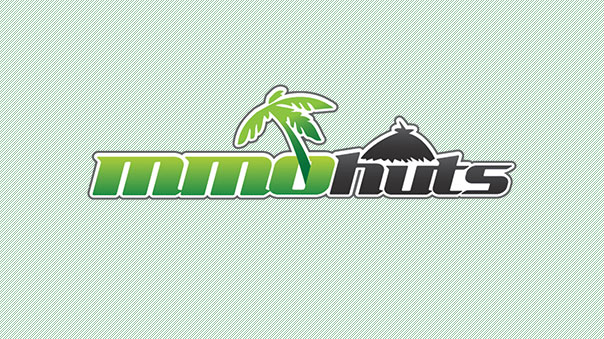 GamesCampus has released a new update for Scarlet Legacy, increasing the level cap and expanding the game's story.
The level cap is raising from 70 to 75, offering new areas and equipment for players to discover. Players can adventure to Mount Hua Pond, learn from 32 new stances (including new Advanced stances), experience over 120 new quests and 90 new crafted items, an updated pet system, and find four new Purple and four new golden level 75 equipment sets. New dungeons include Burning Lands, Thunder Tower, Sky Tower: Arcane Sanctum, and Sky Tower: Altar of Yin-Yang.
GamesCampus publishes Asda 2 and 9Dragons.
Scarlet Legacy Gameplay Screenshot

Source:
SCARLET LEGACY HEADS TO THE SPIRIT WORLD

Huge Lore Update Includes Increased Level Cap

Sunnyvale, Calif. (August 08, 2012) – Leading online game publisher GamesCampus (www.GamesCampus.com), has added a new storyline and increased the level cap for the popular fantasy MMORPG, Scarlet Legacy. Travel up the slopes of Mount Hua Pond, and discover an ongoing battle that never ceases, even after death! Players can begin their climb at www.ScarletLegacy.com, and race to the top of the mountain and to level 75.

"We're really excited to introduce the next chapter in the Scarlet Legacy story. It's going to be an exciting time in the game, for new players and veterans," said Hubert Yee, Head of Marketing at GamesCampus. "The new lore comes packed with numerous game improvements, including the ability to level up from 70 to 75!"

500 years ago, the world of Scarlet Legacy was split into the Demon Realm and the Human Realm to prevent the demons tribe from growing. Thousands of soldiers had been sent to the boundary (Mount Hua Pond) by the Realm of Heaven to protect the human world. Though two realms fought tirelessly, the Demon Realm continued to grow. As a last resort the Heavenly Realm made the difficult choice to seal away Mount Hua Pond and trapped thousands of their own soldiers.

In the present time, the Realm of Heaven has sent Jenny to free the trapped spirits. Yuna, her childhood friend, vows to stop her from unsealing the terrifying Mount Hua Pond. At the same time, the Demon General Zayden is planning on unsealing Mount Hua Pond to use the Demons trapped inside to invade the Human Realm!

An additional 32 Stances have been added to the game, including new Advanced Stances. Over 120 quests have been added, many involving Mount Hua Pond. High level drops include four new Purple level 75 sets and four new Golden sets. 90 crafting recipes are ready to be discovered, resulting in over 100 new items.

Practice new abilities in the Mount Hua Pond Forbidden Tower, the Sky Tower Hellfire Pass, or dive into new dungeons including Burning Lands, Thunder Tower, Sky Tower: Arcane Sanctum and Sky Tower: Altar of Yin-Yang. As always, players can look forward to an updated pet system, and the continuation of the Princess System, with new dialogue from level 71 to 75.

Scarlet Legacy offers tactical combat with stylishly cinematic animation, plenty of character customization options, and numerous PvP modes and battlefields. There are four classes to choose from but each has access to multiple unique talent trees, bonus granting Martial Arts combat Stances, and evolving skills which allow for far more personalized progression. Scarlet Legacy is a complete MMORPG with crafting profession skills, mounts, pet customization, and mutation systems, and dozens of in-world mini-games.

For more information about GamesCampus.com or Scarlet Legacy, please visit www.GamesCampus.com or www.ScarletLegacy.com
Next Article
NCSoft announced today that Carbine Studios, makers of MMORPG WildStar is shutting down.
by Ragachak
Joymax is celebrating Joymax Day across all their games, and launching two new updates for Silkroad Online and Knight Age.
by MissyS
Tree of Life is an ambitious love letter to many of the open-world survival games that've come and gone over the years.
by Kings Decree