New Content Update for Dragon Sky!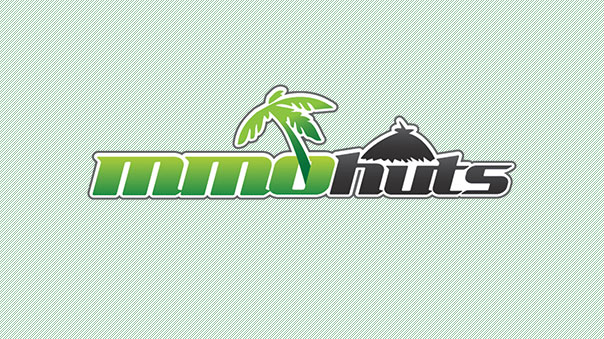 One of Aeria Game's newest free to play titles, Dragon Sky, just received a fairly large content update today (September 15th, 09) that fixed a lot of old bugs and introduced new areas to the game. The folks over at Aeria finally fixed one of my biggest complaints with the game, which was terribly poor English translations. The new patch includes FULL English localization of quests, skills, maps, npc dialogues and more. Personally, I don't think Aeria should have released Dragon Sky to the public before releasing this patch – as the game is actually playable now and countless small bugs have been ironed out.
Other updates include:
Code updates that eliminate teleporting and monster collision problems
New improved defense mechanisms that remove cheaters and gold spammers [Finally…]
And lots more!
This particular update has been designed to fix bugs, but Aeria has a larger update coming soon which will add new maps for level 80-100 players to enjoy as well as new dungeons, skills, weapons, armor, enemies and more! Those that played the Dragon Sky beta and quit should certainly consider returning as the overall gameplay is vastly improved and more content should be released in the coming weeks. Another thing worth mentioning is that the Dragon Sky GMs have been very active on the official forums lately in terms of collecting and reporting bugs to the developers – so players should expect any bugs still outstanding to be eliminated soon, provided the developer SonoV actually fixes the reported bugs.
---
About Aeria Games
AeriaGames is one of the world's largest free to play MMORPG publishes. Some of the games they publish are Twelve Sky, Twelve Sky 2, Last Chaos, Shaiya, Wolfteam, LaTale and many more!
King of Duel's 'All Good Spirits Day' begins today, and cute decorations, Halloween Candy and more await.
by Ragachak
Keen Software House announced today that two key-milestones in the development of Space Engineers have been achieved: Survival mode and Multi-...
by Mikedot
Canadian developer Digital Extremes' next update for Warframe on console is coming next week, Shrine of the Eidolon.
by Ragachak