Neverwinter Fury of the Feywild Date Announcement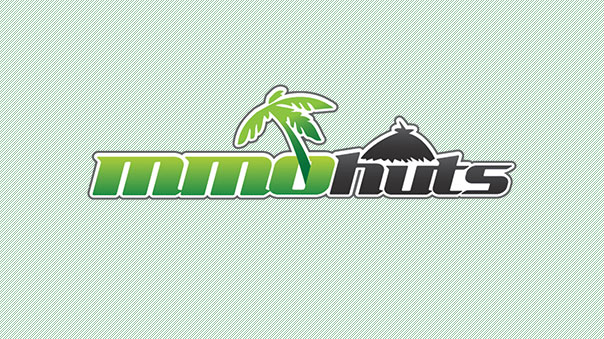 Perfect World Entertainment Inc. and Cryptic Studios are pleased to announce that the widely-acclaimed free action MMORPG Neverwinter, set in the Dungeons & Dragons Forgotten Realms universe from Wizards of the Coast, is launching its first content expansion, Fury of the Feywild, on August 22, 2013. This free Module allows players to explore the enchanted woods of Sharandar, play as Sun and Moon Elves, collect new weapons and items, earn new rewards, encounter new creatures, and much more.
"We're excited to announce the release date of our first free expansion — what we and D&D fans call a Module — for Neverwinter." said Cryptic Studios CEO, Jack Emmert. "Come August 22, we're releasing our first expansion. That's less than two months from launch; pretty cool. New and exciting content is at the heart of making and expanding a persistent world. Our goal is to deliver engaging and constant updates to our players so that they always have something new to discover in game. Fury of the Feywild is the first of many Modules to come in Neverwinter."
Fury of the Feywild, the first Module for Neverwinter, is a free content expansion that chronicles an attempt by Fomorian Giants to seize the Elven outpost of Sharandar.
"This new content for Neverwinter continues to support our goal of creating fantastic digital D&D experiences," said Nathan Stewart, Brand Director for D&D at Wizards of the Coast. "Neverwinter is one of D&D's most iconic settings, and Fury of the Feywild is a fantastic addition to keep this exciting story going."
Perfect World Entertainment Inc. is also pleased to unveil first details for the Neverwinter Knight of the Feywild Pack and Feywild Starter Pack. Starting today, Neverwinter fans can get their hands on two new packs that will help them on their quests throughout Sharandar.
The two versions of the Feywild Pack available for purchase are:
Knight of the Feywild Pack
The Knight of the Feywild Pack costs $59.99 USD (valued at $149.99) and supplies adventurers with virtual goods to aid them in their quest for glory:
– Unique 'Moon Elf' Race
– Unique 'Dawn Unicorn' Mount
– Unique 'Sylph Companion'
– New Moonsilver Regalia Fashion Set
– Loamweave Enchantment
– Stone of Earth
– Unique 'Knight of the Feywild' In-game Title
– One Extra Character Slot
– Adventurer's Helper Pack, containing Six Different Types of In-game Items
– 600,000 Astral Diamonds, an In-game Currency
Feywild Starter Pack
The Feywild Starter Pack costs $19.99 USD (valued at $49.99) and supplies adventurers with virtual
goods to aid them in their quest for glory:
– Unique 'Portal Hound' Companion
– Feywild Hunter's Ring
– Fine Elven Silk Bag
– Adventurer's Helper Pack, containing Six Different Types of In-game Items
In their typical 'bat shit crazy' style, the archers will represent classes capable of range that may shatter your vision of typical range...
by DizzyPW
Kill3rCombo has announced a variety of new events to celebrate both Valentine's Day and the Lunar New Year.
by MissyS
Perfect World Entertainment announces that Neverwinter will see its fourth module, Tyranny of Dragons, released in August 2014.
by MissyS