Neverwinter Announces The Maze Engine: Guild Alliances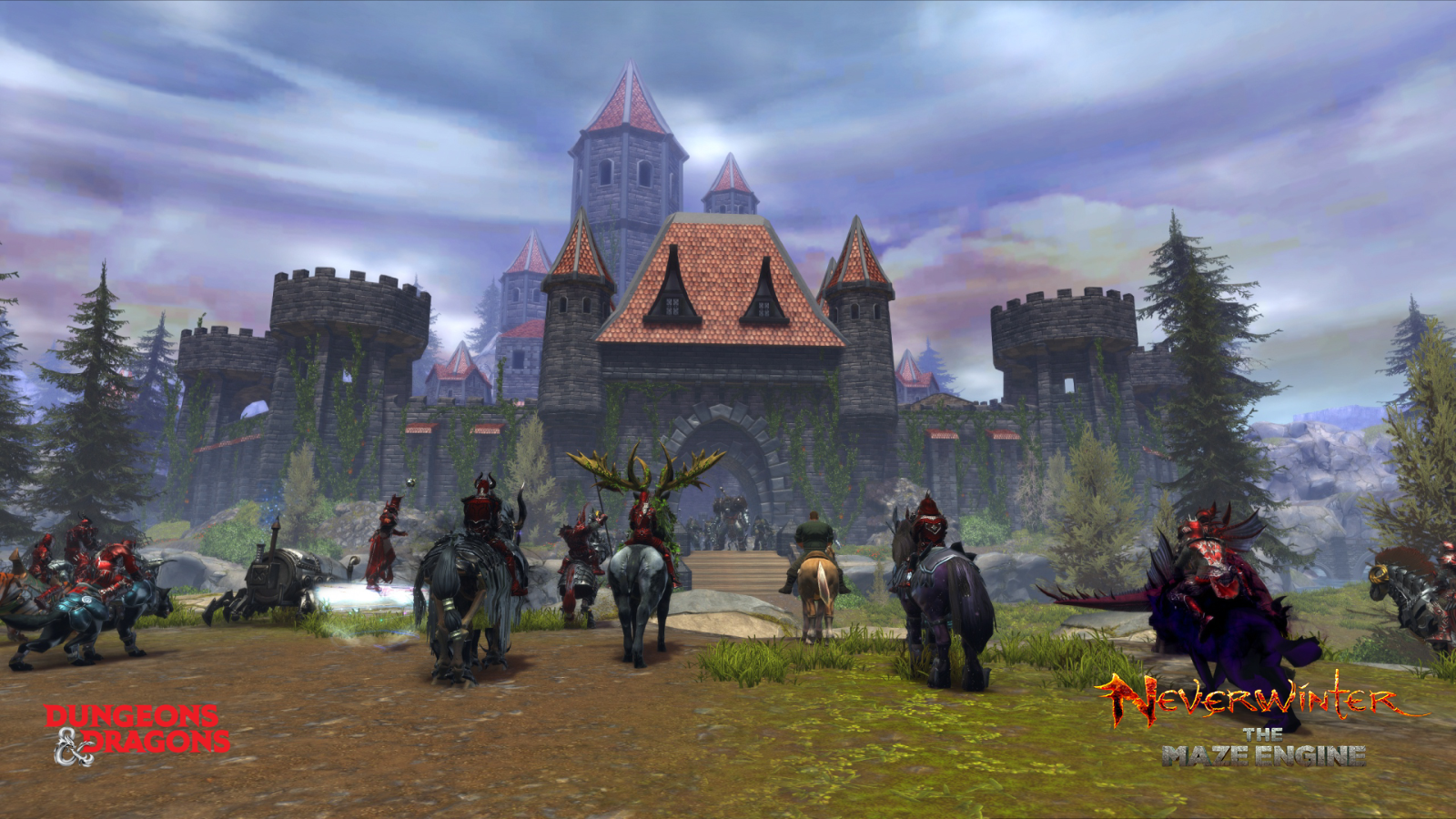 Guilds can join forces in Neverwinter, the free-to-play Dungeons & Dragons MMORPG, when The Maze Engine: Guild Alliances releases on PC June 7 and Xbox One at a later date. Following the game's last expansion, this new update allows guilds to work together to advance their strongholds and introduces new system improvements, including the Sword Coast Chronicles campaign system and other changes.
Neverwinter's Guild Alliances brings exciting new features to the game's current Strongholds system. The update allows guilds of varying sizes to form alliances with one another to strengthen their strongholds and become even more powerful. Larger guilds can team up with smaller guilds to help them level up faster. In return, both parties will be able to earn more rewarding bonuses. Guild Alliances also introduces a new guild chat function and allows groups to visit each other's strongholds to buy items.
Sword Coast Chronicles makes it easier for adventurers to battle their way through high-level content by organizing end-game campaigns. This new system helps adventurers to plan out their journey, see what challenges lay ahead and fulfill their epic destiny. Sword Coast Chronicles also unlocks brand new achievements, which adventurers can complete for new rewards. The Maze Engine: Guild Alliances also introduces several other new features and quality-of-life improvements.
Guild Alliances is an update to Neverwinter: The Maze Engine, which was released on PC March 15 and debuts on Xbox One May 3. The game's ninth expansion challenges players to team up with classic Dungeons & Dragons heroes to battle two new demonic threats, The Horned King Baphomet and Orcus, the Prince of Undeath. The Maze Engine expansion also brings back four leveling dungeons, as well as Castle Never, which has been upgraded into an epic dungeon. Adventurers can also customize their mounts and how they are kept with the newly improved Mounts System.    
Next Article
A new collaboration for The Alchemist Code begins this week, starring the characters of Final Fantasy XV!
by Ragachak
Guardians of Ember announces its Iron Hero Event, which will run from February 3 through February 17.
by MissyS
Phantasy Star Online 2 New Genesis, the free-to-play action RPG game, has released the newest playable class, Waker
by MissyS