Monkey King Online Alpha Test Now Available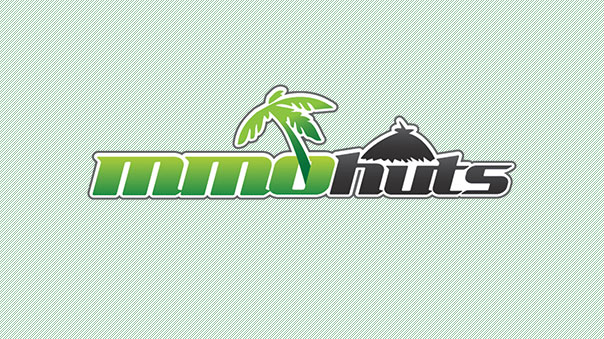 R2Games announced today that the four-week Alpha test for their upcoming MMORPG, Monkey King Online, will begin on Friday, March 28 at 7:00 AM PDT. R2Games invites players from across the world to get an early look at this unique, action-packed browser title.
The Monkey King Online Alpha will last just over four weeks, and is scheduled to conclude on April 14. Players will be able to preview a wide variety of quests, events and PvP challenges during the Alpha, though all character data will be wiped.
Monkey King Online is a free-to-play browser MMORPG inspired by the Chinese epic Journey to the West. Players choose one of four ancient heroes, including the rebellious Monkey King himself, and embark on a quest to bring peace to a broken world. Real-time combat is enhanced by the Immortals, giving players the ability to change shape during battle. Monkey King Online can be enjoyed solo, but features a host of robust multiplayer modes, including team dungeons, PvP combat, competitive Arena play, and territorial Guild versus Guild battles.
Key Features
Live the Legend – discover a vibrant MMORPG world inspired by Chinese mythology… in your browser!
Choose your Champion – become one of four heroes from Journey to the West, including the Monkey King himself
Fight for Justice – bring peace to the heavens with hard-hitting real-time combat
Invoke the Immortals – transform into powerful deities during battle, with new Immortals added every month
Enhance your Equipment – master the art of crafting to create the ultimate arsenal
Claim a Kingdom – conquer territories with a Guild in open-world PvP
The Monkey King Online Alpha will be available exclusively at http://monkeyking.r2games.com.
Suba Games will begin the closed beta for Luna Online: Reborn, its relaunch of the classic anime MMORPG Luna Online, today.
by MissyS
DOOM is now available worldwide for the Xbox One, PlayStation® 4 computer entertainment system, and PC.
by MissyS
Skara has launched a Kickstarter campaign, aiming to push the game to new goals as it prepares for a Steam Early Access release.
by MissyS