MOBA Legends Launches on Mobile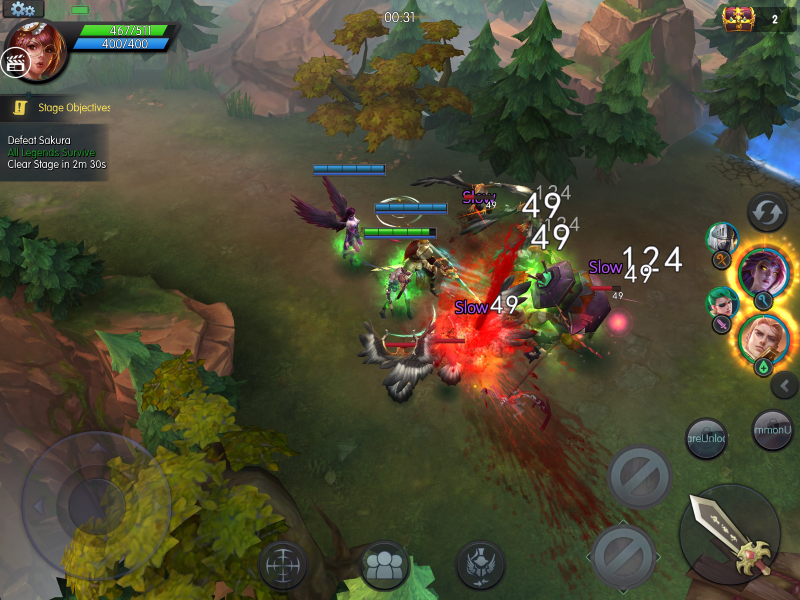 Kick9 brings the global MOBA phenomenon to mobile and tablet devices today with  MOBA Legends, a free-to-play fast-paced arena combat game that puts players into fierce and fast-paced 10-minute competitive battles against other players on iOS and Android devices. Unique heroes, or Legends, band together to destroy minions and defense towers as they clear lanes on their way to victory. Explore the jungle and gain unique advantages over opponents. Leave nothing on the path.
"MOBA Legends takes the popular MOBA genre and gives it a new spin for mobile devices – fast-paced short battles and a new layer of strategic depth can turn regular players into notable Legends," said Chris Castagnetto, senior community manager, Kick9. "With the variety of PvP matches, tournaments and skins,  MOBA Legends has everything a MOBA player needs on the go."
To celebrate the launch, Kick9 has partnered with professional MOBA player Gosu of Team SoloMid to introduce the game through YouTube walkthrough videos, streams, and giveaways. His knowledge and expertise of the genre will offer an in-depth look at  MOBA Legends, giving players strategic advantages that they can take into the arena.
Follow his videos here.
The game has 16 character classes and four unique skills giving players a variety of options to mix and match to fit their tastes and play styles. Players can customize their Legend with the unique Rune system that showcases different armor and variable skills that add more depth and strategy.
MOBA Legends is a free to play game with microtransactions that are completely optional, especially since balance is a serious component of any competitive MOBA, Anyone familiar with MOBAs will recognize its traditional gameplay as players destroy minions and defense towers while clearing lanes.
A captivating single player campaign, Adventure Mode also lets players train and hone their skills. In this, players can enjoy systems designed strictly for PvE as they play through the story. A PvE event dungeon includes crusade mode and heroes challenge. With PvE, players can level up, star and promote heroes.
In addition, weekly tournaments will be featured so players can battle for diamonds, Arena Points and, above all, bragging rights. The earnable and purchasable in-game currency can be used to acquire new heroes to take into battle.  The game includes 1v1, 3v3, 5v5 and ranked matches, which are 3v3 and 5v5.
Next Article
GBE Entertainment Limited has announced they will begin closed beta testing for their new MMORPG The Aurora World on March 7.
by MissyS
While at PAX West, I had a chance to sit down with Scott "Gandhi" Lussier, lead developer for Hand of the Gods, and talk in-depth.
by MissyS
Today, Gameforge and HEX Entertainment are releasing the second card set – Shattered Destiny – for the digital trading card game HEX: Shar...
by MissyS