Mission Against Terror prepares a May cool-off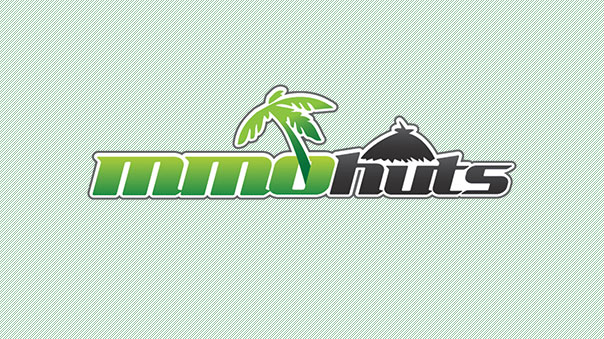 Wicked Interactive (Suba Games) has announced its May plans for Mission Against Terror (MAT).
A new map, the Ice Map, will be introduced, offering vantage points at new heights. Warehouse inventory will be expanded, and beginner characters will be redesigned.  Players will now also be able to invite friends into games in progress, enjoy a larger weapon select screen, and change their accessories and outfits on the fly.
A new monetary points system, "M Points," will reward players from in-game events, magic eggs, or AI Mode. These points can then be redeemed at a special rewards shop. Magic eggs will also see a boost to the chance to obtain permanent weapons.
Wicked Interactive also publishes Bounty Hounds Online and ACE Online.
Mission Against Terror Gameplay Screenshot
Source:
May 2012 MAT Online Patch Promotion:

This just in from Subagames.com! The newest release for our fast-paced, action FPS title:

Mission Against Terror! http://mat.subagames.com

TORONTO, ON April 27, 2012 – Can't take the heat of the May weather? We've got something to cool you off: our new patch featuring a totally new type of interactive map that you've never seen before in MAT. Put on your parkas and get ready to fly…….across our new Ice Map as you blaze your way to victory. Dodge bullets as you bounce around the map and jump up to new heights to gain that sniper's advantage from up above the playing map. But be careful, you might have the upper hand up above, but you still need to get to those areas in one piece, and who better to take the "bounce" out of your step then your enemies watching you from their scopes as you take to the air. Curious to see more? Go to our Facebook page at www.facebook.com/mat/subagames to check out our preview of the new Ice Map!

Beyond that, we are featuring a larger warehouse inventory so you can stash more of your items. We're also offering redesigned beginner characters, with a more familiar look.

®Have you found yourself playing in a game, wishing for an easier way to invite your friends to join in on the fun? Well we've thought of that, and we're giving players the option to easily invite their friends into games that are already in progress.

We're also giving players a larger weapon selection screen while in game. Furthermore, you'll be able to change your accessories as well as outfits while a game is in progress!

There's a new monetary points system coming with the patch! "M Points" is a new currency that players will receive from in game events, magic eggs, or from playing games in the AI mode. Upon winning in one of the mentioned ways, players will get an exchange card that can be used to add M Points which can then be redeemed at a special "M Points" shop.

Last but not least, we're increasing the rewards that can be obtained from magic eggs, with higher probabilities of getting permanent weapons.

For more information on Mission Against Terror, visit the M.A.T. site: http://mat.subagames.com.
Next Article
Wargaming: HellRaisers Crowned as Grand Finals Champions - Wargaming Grand Finals 2015 have come to a close
by Mikedot
Leading online game developer and publisher, Joymax, today announced its exciting new event, the "Uncanny Part 1," for its long-running wo...
by MissyS