MicroVolts begins second closed beta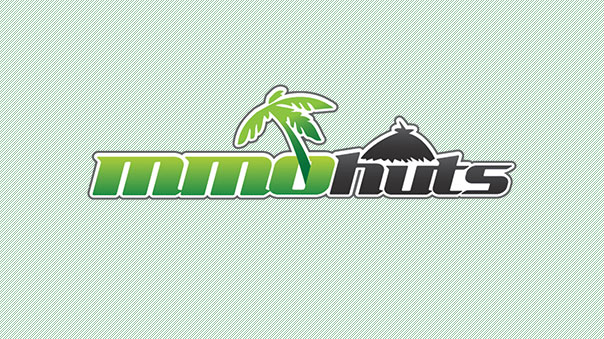 The second closed beta test for MicroVolts, a third-person shooter with a customizable action figure flair, has begun today (September 16th) and will continue until the end of September.
New features in this phase of beta testing include the new PVC Factory mid-size map, a new Free for All mode with no teams required, new weapons including a Shotgun, Grenade Launcher, Sniper, and Gatling Gun, new customization items and features, and a new website update to enhance the community experience. The game is also now available in German and Turkish.
MicroVolts Gameplay Screenshot
Source:
MICROVOLTS LAUNCHES SECOND CLOSED BETA TEST STARTING TODAY

Second Closed Beta Test To Feature All New Content For The Upcoming Online Cartoon Style Third-Person Action Shooter At http://www.MicroVolts.com/

Markham, Canada September 16, 2010 – Rock Hippo Productions Ltd is pleased to announce that they will host a second closed beta test featuring all new content for fast paced, third person action shooter, MicroVolts, starting today, September 16th 2010 and continuing through the end of the month.  New content players will experience includes a new map, a new mode, new weapons and all-new customization items and much more.   To find out more about participating in this exciting second round of testing, players can visit http://www.MicroVolts.com/

With all of the new content and features, this second closed beta test will offer a completely updated and enhanced MicroVolts gaming experience.  New features include:

A New Map: PVC Factory – A mid size map perfect for serious competition

A New Mode:  Free for All – No teams are required so players can show off their individual skills
New Weapons: A Shotgun, Grenade Launcher, Sniper and Gatling Gun are all now available
Customization Features: A massive amount of new customization items for all characters
The Club House:  A brand-new website update that will become the hub for the MicroVolts community including player profiles, friends list, character stats, player search and many more futre updates
German and Turkish language versions of the website

MicroVolts features fast paced, third person shooter action and pits players against each other in a secret battle that has been waged and going unnoticed right in our own backyard for years.  No one knows for sure when or where the first toy declared war but rumor has it that the uprising began with four original limited edition figures, code named MicroVolts. Battle lines were drawn when Naomi, Knox, Pandora, and C.H.I.P.–the prototypes –were soon joined by an endless number of modified versions. Now, toy figures around the world are engaged in an all-out war for valuable battery resources and supremacy of the Micro World.  All we can do now is stay out of their way and wait for a champion to be declared!

With a ton of weapons, inventive character designs, and a huge list of customization features, MicroVolts is destined to invigorate and re-energize the Free2play space. Intuitive controls and a third person view make the game easy to play and fun for both newcomers and veterans of shooter games.

Game modes include Free for All, Team Deathmatch, Item Match, Capture the Battery, and many more featuring various maps designed by toy concept. For more information about MicroVolts, and to request a Closed Beta Key please visit www.MicroVolts.com
Next Article
Firefall's development team has released a new developer video diary for February 2012.
by MissyS
Tagspeech meets with InnoGames to get an early feel for their upcoming mobile title, Tribal Wars 2.
by DizzyPW