Lego Minifigures: Square Foot & Zombie Pirate Now Available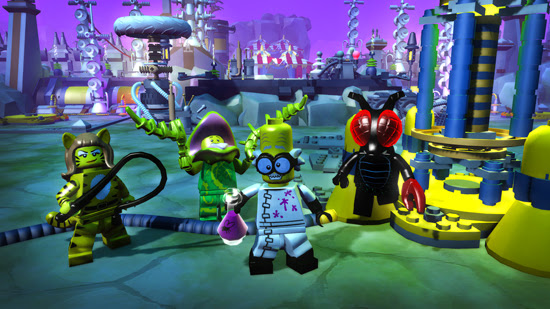 Funcom is expanding LEGO® Minifigures Online with sixteen new minifigures and the brand new monster trials challenge!
The LEGO Group recently released Series 14 of their hugely popular brand of collectible minifigures, and you can now play all of these characters in LEGO Minifigures Online! Use the monster scientist to summon a gigantuan to defeat your enemies or play as spectre and enter the spectral realm to scare them off. Each bag of the new series 14 minifigure collection contains an exclusive code that can be entered in-game to unlock that exact minifigure to play with!
"We are very excited to once again be teaming up with the LEGO Group to bring another great minifigures series into LEGO Minifigures Online," says Funcom CEO Rui Casais. "For us it was a ton of fun coming up with unique abilities for each of the monster themed minifigures; this series is really unique and gave us a lot of creative inspiration in terms of game design."
You get your hands on these awesome new minifigures in the monster trials. Battle your way through the trials, earn parts and assemble them to form the new minifigures, such as the wacky witch or the tiger woman, each with their own unique personality and abilities.
In LEGO Minifigures Online, players can collect over one hundred Minifigures and build a team to journey through classic LEGO levels. To unlock the full potential of their minifigures, players must collaborate with others, smashing through aliens, sea monsters, and more, from pirate world to space world and beyond. To ensure a fun and secure online experience for everyone, the game is KidSafe-certified and fully COPPA compliant. The game is available on PC, Mac, Linux, iOS and select Android devices. The iOS and Android versions are available in the App Store and on Google Play respectively. The game is available in English, German, French and Spanish.
Learn more about the game and the Series 14 minifigures on www.playminifigures.com.
Next Article
The gamigo group is proud to announce that the Open Beta testing phase for Ironsight has officially begun!
by Ragachak
Piranha Games and Infinite Game Publishing unleashed a fury of new content in today's MechWarrior Online update as the Dragon Slayer Hero Me...
by MissyS