Metin 2 Launches Devil's Catacomb Update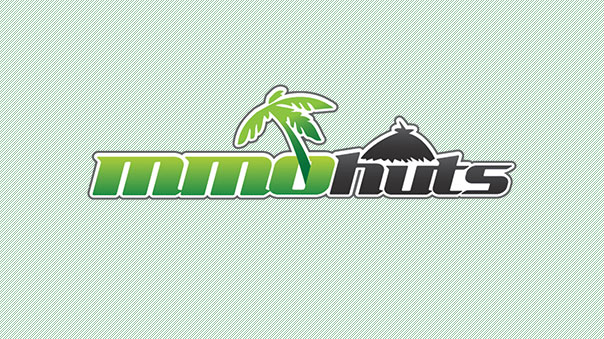 Metin2 has launched the Devil's Catacomb update today.
The new dungeon is for level 75 and higher characters and is located in the Forbidden Temple.  The dungeon itself offers seven levels to explore, with only one hour to complete the remainder after the first is cleared.  New items are introduced, which include eight new helmets, a new shield, three new accessories amongst other things.
Players who defeat the final boss of the dungeon receive a mystic basket which provides a large amount of experience and gold, amongst other possible drops.
Metin2 is published by Z8Games, whom also publishes Cross Fire.
Metin2 Gameplay Screenshot

Source:
METIN2 LAUNCHES THE DEVIL'S CATACOMB UPDATE

High-Level Players Can Now Explore The Long-Awaited Devil's Catacomb

Toronto, CANADA- October 12, 2011– G4BOX Inc., a North American
publisher and distributor of interactive entertainment media,
announced today it has launched a new patch for the popular
action-MMORPG, Metin2.  The new Devil's Catacomb update Devil's
catacomb located in the Forbidden Temple for players to explore and
also includes eight new helmets, one new shield, three new accessories
and more. Players can check out all the latest content for free at:
http://metin2.z8games.com.

The all-new Devil's Catacomb is designed for level 75 and higher Metin2
players.  Devil's Catacomb is located in the Forbidden Temple close to
the gate of Demon Tower and has 7 levels for players to explore. Once
players pass the first level, there will be only one hour for them to
complete the remaining six levels. Because it is a brand new map, some
new items will be dropped from new mobs and bosses in the Devil's
Catacomb. In the 7th level, a mystic basket will be dropped if players
defeat the final boss, Lord Gahansel, which will reward the player
with a large amount of EXP and gold, or other great items!

"The release of the Devil's Catacomb is something Metin2 players have
really been looking forward to," said Jason Yang, CEO of G4Box Inc.
"This new patch is a way for us to reward longtime players of Metin2,
who have put in a great deal of work to get to a high level in the
game, with both all-new content to explore and a special item giveaway
they will really enjoy."

In addition to the new Map, the patch also includes eight new helmets
with each class getting one new level 61 helmet and one level 80.
Players will also find a new shield which is usable for all classes,
as well as three new accessories including one bracelet, one trinket
and one necklace.  Many more items are included in the patch launch
and the full details and rules can be seen at:
http://forum.z8games.com/showthread.php?t=176357
Next Article
It's important to know when you have a problem, or when you're doing something negative to yourself or others.
by Ragachak
The free-to-play MOBA SMITE, the mythology-themed third-person action game, has officially launched on Xbox One.
by MissyS