Melon smashing time in Angels Online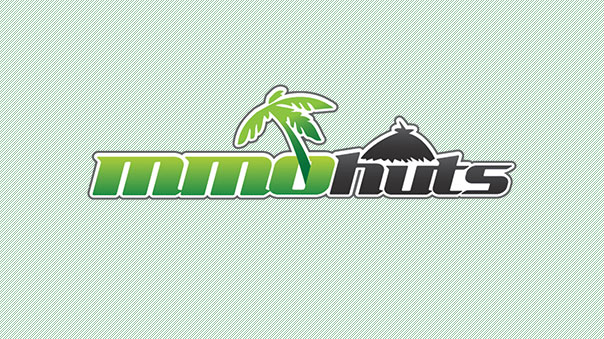 Angels Online is launching a special event that will run from July 21 until August 8.
Players can join the Melon Smashin' Retreat by first finding a Melon Land Voucher off a monster above level 21. This can be exchanged with the Melon Land Angel to have a full 24 hours access to Melon Land, where players can slay watermelons that have transformed into horrible monsters. Players can then collect watermelon seeds and other watermelon items to exchange for prizes.
Angels Online is published by IGG, which also publishes Zu Online and MythWar 2 Online.
Angels Online Gameplay Screenshot

Source:
Angels Online: Melon Smashin' Retreat

Over the last few years, the Angels Online (http://ao.igg.com) fantasy MMORPG has consistently packed fun and excitement into a 2D anime-style environment bursting with dazzling effects and cool features. Frequent fan-friendly special events are just one way the game maintains a strong following. The latest involves a scheme by the villains of the Evil Lyceum to turn a cool summer treat into a nightmarish threat. When watermelons turn into monsters, there's only one thing to do: go on a Melon Smashin' Retreat!

When otherwise harmless and tasty watermelons distributed by the Angel Lyceum began to transform into hideous fiends and started looting, plundering and attacking innocent citizens, Archangel Michael was forced to cast a spell to banish the creatures to a place known as "Melon Land." Now Michael is asking brave Angels to enter this dangerous territory and wipe them out in an attempt to retake the treasures they have plundered.

The Melon Smashin' Retreat begins July 21st and ends August 8th. To enter Melon Land, players must get the Melon Land Voucher, an item dropped by monsters that are Level 21 or higher. With the voucher in hand, players can ask the Melon Land Angel NPC to grant them 24 hours of access to Melon Land.

One monster among the horde that strikes terror into the hearts of even the most courageous adventurers is the Cool Watermelon. This fearsome fiend has the ability to rip the souls out of its victims! This ability can only be negated by the Melon Amulet Scroll, an item players can purchase in the Item Mall for 69 Angel Gold. Only those bearing a Melon Amulet Scroll can loot the Cool Watermelon's drops, but these rewards are well worth the cost. Players may end up with such mouth-watering items as mid-sized watermelons, big watermelons, or even ultra-rare watermelon seeds. With enough watermelon seeds, a player can trade them to the Melon Exchange Envoy for rare treasures.

The Melon Smashin' Retreat is just one of many server-wide events that help promote a strong community in Angels Online. Visit the official site at http://ao.igg.com to stay up-to-date with the latest events. Visit http://www.igg.com to learn more about IGG's growing family of games.
Next Article
Snail Games has just revealed that Age of Wushu will receive a new playable sect (class) called "Villa of Beasts" for the upcoming T...
by Mikedot
In preparation for the launch, players can take a virtual tour of the map with Riot's specially designed interactive Summoner's Rift exper...
by Mikedot
Joymax has announced the start of eerie events in the world of Digimon Masters Online, carrying from today until November 20.
by MissyS