MARVEL Future Fight Recruits Agents of S.H.I.E.L.D.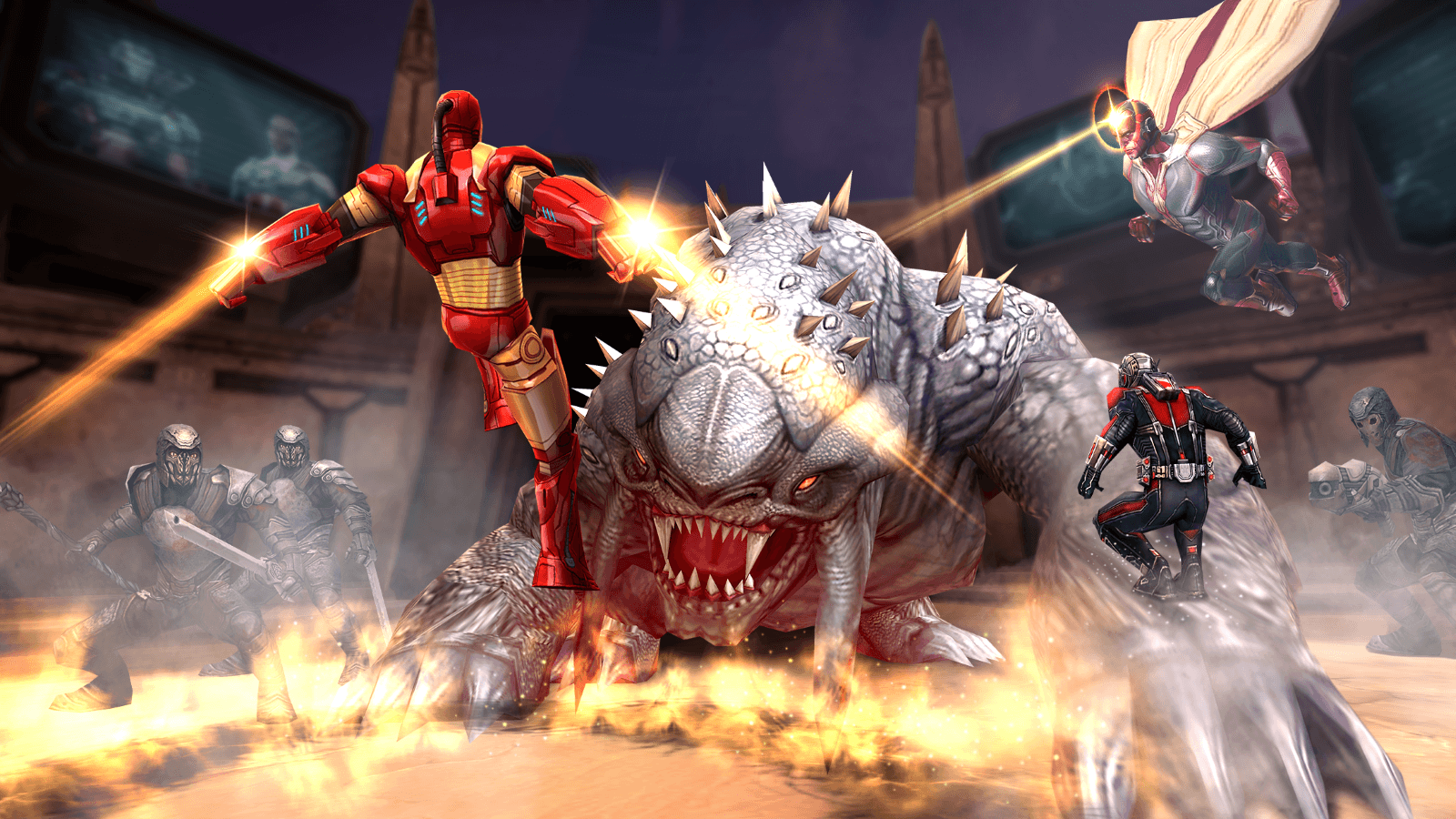 MARVEL Future Fight, the blockbuster Mobile Action RPG from leading Korean gaming company, Netmarble Games, has released the newest update featuring brand new characters from Marvel's Agents of S.H.I.E.L.D. Coinciding with the season three launch of the hit ABC Television show, players will now be able to recruit notable agents such as leader Phil Coulson, Daisy Johnson (Skye), Bobbi Morse, Lincoln Campbell, Deathlok, Sif and a variety of other operatives on their teams. Non-stop action awaits as the world's best agents are on-hand and ready to take action.
In addition to brand new characters, players can now delve further into the world of Agents of S.H.I.E.L.D. with the inclusion of two brand new stages. Infiltrate Hydra's Arctic Base and destroy all enemies in sight as the snowy obstacles may prove difficult. Opposite of the arctic environment, players can also explore a small settlement hidden in the mountains that serves as the sanctuary for the Inhumans that fans of the show may recall as the Afterlife.
We're excited that the first opportunity to integrate our TV content and mobile games is with Marvel Future Fight and "Marvel's Agents of SHIELD. While TV is one of the primary ways in which Marvel delivers amazing stories to our fans, our popular mobile games give people an opportunity to keep the story going.
-Peter Phillips, EVP/GM, Interactive & Digital Distribution, Marvel Entertainment
Additional exciting new gameplay features in the Agents of S.H.I.E.L.D. update include:
New Characters: The beloved Marvel's Agents of S.H.I.E.L.D. team joins the battle as notable characters such as Phil Coulson, Daisy Johnson (Skye), Lincoln Campbell, Deathlok, Sif, Melinda May, Gordon, Raina, Leo Fitz are introduced
Expanded Storyline: The Future Fight saga continues with two new Chapters and 16 Stages co-written by the television show creative team with famed comic writer, Peter David
New Stages and HYDRA's Arctic Base: Serving as the base for terrorist-military organization, HYDRA, players must employ their best operatives to overtake HYDRA in this arctic environment
Afterlife – The sanctuary for Inhumans, located in a remote mountain community
New Uniforms and Special gear: Comic book version uniforms give popular characters special abilities such as Quake, aka Daisy Johnson (Skye), Deathlok and Bobbi Morse, aka Mockingbird and custom gear can now be created for all characters
New Monsters: Nine new monsters are added to the roster as players must battle it out against Inhumans and their minions
Introduction of Alliance PvE Battle Mode: A brand new storyline and mode in which players who form teams and earn the highest score will be rewarded with crystals for in-game item purchases
Increased Level Caps/Upgraded Character Balancing: Hero levels caps have been expanded to level 60, Player account level expanded to level 60, additionally three characters have been upgraded to 6 star skill sets – Luke Cage, She-Hulk, and Sister Grim.
Limited-time Comic Book Cover: A brand new exclusive limited-time comic book cover set
Next Article
Starting off small five years ago, MMOHuts' fresh new video editor on the scene, James "Bl0nde" Hunt, didn't have much to ...
by DizzyPW
As of January 22nd, 2019, Webzen's Shot Online will be available to the users of Steam, in a new partnership.
by Ragachak
Spicy Horse Studios, the indie develpoers behind Akaneiro: Demon Hunters, is now $1.7 million dollars in debt.
by Mikedot