Magicka: Wizard Wars Celebrates a Year of Severely Tested Friendships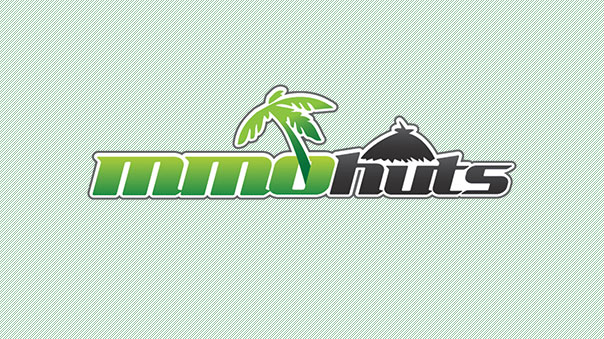 Paradox Interactive and Paradox North today celebrated the one-year anniversary of Magicka: Wizard Wars, the game where bad spelling is finally punishable by death. Released in Early Access one year ago today, Magicka: Wizard Wars now has a community of close to 1 million registered users, all of whom (along with anyone else brave enough to play) will receive the gift of a special Imp skin for their helpful in-game monstrosities. In addition, all players who supported Magicka: Wizard Wars early on with the purchase of a Founder's Pack will receive color versions of the Imp skin to match their Founder Robes in the near future. There will also be a special gift for all players who participated in the Alpha.
Since the game's debut in 2013, the community has grown significantly, closing in on 1 million players, and the following milestones have been achieved (measured both by magic and science):
25,000 matches of Magicka: Wizard Wars now played on an average day (average of 17 matches per minute)
Over 300 items now available via in-game store (almost one new item per day since the game's public release)
Over 1,400 bugs annihilated thanks to player feedback, not including updates made for game balance
"The Wizard Wars community never ceases to amaze us, and it's not just because they can shoot fiery death beams on command," grins David Nisshagen, Game Director. "When we launched last year, we wanted to give the Magicka fans a game as fun and unique as the original, but with balanced PvP and a stronger game engine. Now, after one full year of weekly updates, there's a new match of Wizard Wars starting every five seconds. Every added feature, robe, map, or Magick since we launched is better than the last, thanks to the constant improvements our players have helped us make. I know you can't see our faces through those mysterious wizard robes, but believe me when I say we're all beaming with grateful pride right now."
Players who log in to Magicka: Wizard Wars between October 15th and 22nd, 2014, will receive a special anniversary Imp skin, available from the in-game store for only one crown.
Magicka: Wizard Wars, which is free to download and play immediately in Early Access, is a spellcasting action player-versus-player (PvP) game where two teams of four wizards each go head-to-head utilizing the celebrated spellcasting system – and the chaotic friendly fire – of Magicka. Warring Wizards combine elements to attack, defend, and generate total confusion in hundreds of ways as they battle it out to become the last Wizard standing.
For more details, and to play Magicka: Wizard Wars for free, visit www.wizardwars.com.
We interview David Whitfield, Associate Product Manager over at En Masse Entertainment, along with Naddic.
by Ragachak
Due later this year, the expansion adds new skills, an ability system, and returns to Hellbound.
by MissyS