LYN: The Lightbringer Is Now Available Worldwide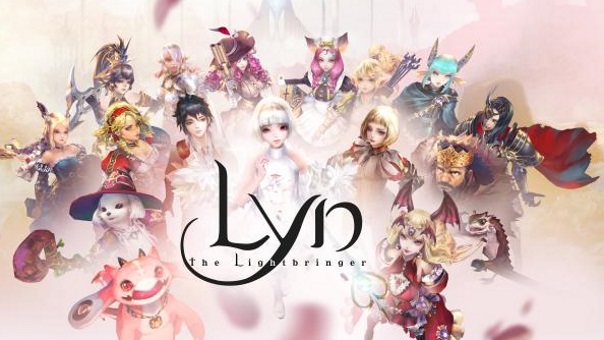 Nexon teams with famed illustrator Jeong Juno (Lineage 2) to bring to life a new roleplaying game on iPhone and Android. LYN: The Lightbringer is a collaboration between Nexon and Jeong Juno, and it boasts a cast of 3D-rendered models converted into 2D characters, designed by Jeong himself. A vast, diverse world awaits, filled with deep stories and a wealth of collectible heroes.  In this world, it's up to Jean and his ragtag group of friends to embark on a twisting journey. Players will get to learn about a diverse series of worlds, and the backstories that accompany each character. LYN: The Lightbringer is now available to pre-register worldwide on both iPhone and Android devices.
In the realm of the godlike Daeva, Light and Dark erupted into a heated battle. After 200 years of peace, a pillar of light appeared, and the Girl of Light arrived. This RPG has players joining the mysterious Jean to explore an enchanting, though also treacherous landscape. Tons of characters await to be collected, as well as a chain-combo system. There are a variety of modes, from Adventure Mode, Rank Blitz, PVP Arena Mode, and Three-Player Co-op Boss Raids and so much more. LYN: The Lightbringer is available on both the App Store and Google Play.
Features of LYN: The Lightbringer:
Elevated Combat – LYN's premiere chain-combo system allows for crisp control and movement in battle. Players can challenge each other around the world in dynamic, real-time online player vs. player (PvP) combat and epic Boss Raids
Intriguing Story – Jean and his ragtag band of heroes embark on a fateful, twisting journey. Players can learn about the diverse worlds and backstories that accompany each hero
Explosive Game Modes – LYN offers a multitude of varying game modes for players to explore and master, including:

Adventure Mode – Players can experience LYN's epic main quest and write history as the hero of the tale
Rank Blitz Mode – Intense one-on-one battles challenge players to fight for supremacy
Boss Raids – Players can join forces with allies and work together to take down powerful bosses
Dragona Ruins – Daily dungeons are ready to be explored for valuable in-game gold
Altar of Heroes – Powerful heroes await combat to earn their loyalty in battle
Time Rift – All the heroes in LYN: The Lightbringer have captivating backstories for players to journey through
Webzen has announced that it has made the new Shadow class available today for C9 (Continent of the Ninth Seal).
by MissyS
Under the terms of the acquisition agreement, MTG will acquire the majority of the outstanding shares of Turtle Entertainment for € 78 milli...
by MissyS
Block N Load, the recently announced online multiplayer action game from Jagex has now progressed into its Closed Beta phase.
by MissyS