Luvinia Online Opens Doors To Yutaka's Tomb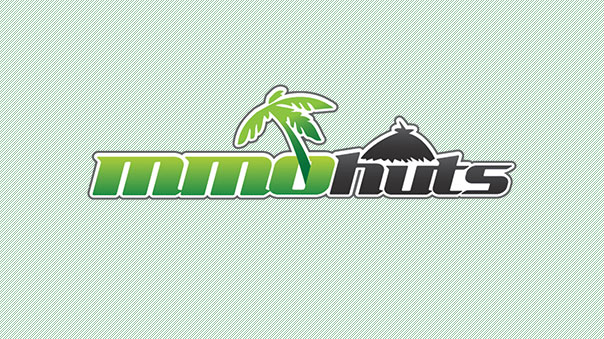 The Yutaka's Tomb expansion has arrived in Luvinia Online.
The content update raises the level cap to 89. New content for players includes new bosses at Zendo Hunter's Camp, the new Yutaka's Tomb instance, and a new third floor in the Knowledge Pagoda, where players can scavenge for rare constellation materials. It also introduces a new enchanting system, new combat point system for PvP, new fashions, and more.
As a celebration, level 80+ players can take place in the E3 Fight Nights from June 4 through June 8 (5pm Eastern) to battle in faction versus faction battles for dungeon treasures and map ownership. Players can also redeem code LUVYUTAKA at the redemption page for a three-pack of Planar Essence.
Luvinia Online is published by Outspark, which also publishes Fiesta and Dark Blood.
Luvinia Gameplay Screenshot
Source:
Luvinia Celebrates Yutaka's Tomb Expansion & Level Cap Raise with E3 Fight Nights
Thrilling Faction v. Faction Action Delivers Epic Looting and Chic Fashion

San Francisco, CA – May 31, 2012 – Today Luvinia Online released Yutaka's Tomb expansion as part of a vast content update to its free-to-play fantasy MMORPG which includes a level cap raise to Level 89, new bosses for Zendo Hunter's Camp, and Knowledge Pagoda's mysterious third floor where players can scavenge for rare constellation materials in the Lost Library.

"This content update delivers something for everyone including PvP dungeons with the biggest loot drops in the game, extremely potent consumables as part of a new enchanting system, and very stylish fashions," cheered Philip Yun, CEO, Outspark. "Many thanks to our developers Simo and Shanda Games for this fantastic assortment of fun-filled adventures for our players to enjoy."

To celebrate the launch of Yutaka's Tomb, Luvinia will be hosting E3 Fight Nights from June 4th through June 8th at 5pm ET where Level 80+ players can partake in GM-led faction v faction bloodbaths between the Empire and Federal Nations for epic dungeon treasures and glory of owning of the map. For event details and to play Luvinia Online for free, visit http://luvinia.outspark.com and redeem LUVYUTAKA for a three-pack of valuable Planar Essence at http://www.outspark.com/redeem?src=osk&aff=pr&kyd=code&cm=yutaka. There will also be exciting fan challenges for community to partake in on Facebook at http://www.facebook.com/outsparkluvinia and Twitter at http://www.twitter.com/luviniagame.
Next Article
ZQGame Global, a wholly-owned subsidiary of Shenzhen ZQGame Network Co., Ltd (SZSE: 300052) today announced that its arcade shooter and RPG am...
by Mikedot
MMOHut takes an early look at Warframe, a co-operative online third-person shooter.
by MissyS
My.com has today announced a new map for the highly anticipated upcoming tank combat MMO, Armored Warfare. Cold Strike is one of a wide range ...
by Mikedot