LitRPG Author Andrew Seiple Releases Series Finale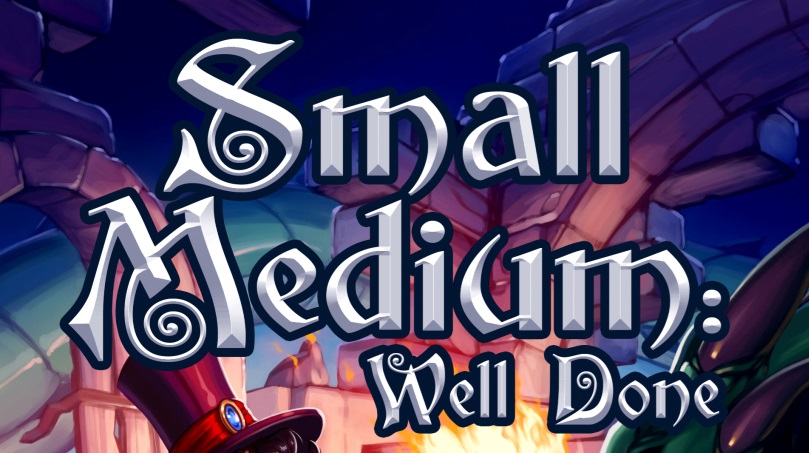 At least one of them, and he's gone and burned down the great City of Gnome. Chase and her merry band of miscreants must search the rubble for their friend Thomasi, before the mysterious Inquisition can put an end to him.
The only problem is that the dragon is still around. Worse yet, some old familiar faces are back, and Chase must contend with the powerful and amoral players once more. She'll need every bit of skill and wit to keep alive and succeed with her mission!
Oh yeah, and evidently the world's ending. That might need looking at too. She'll get right on it as soon as everything's not on fire.
The stunning conclusion to the LitRPG Small Medium Trilogy!
Small Medium is about a halven girl who longed to escape her rural farming community and find adventure in the big, wide world. Spoilers; she does, but at a price.
That price being the realization that her world is a game, and that the players aren't usually good people. She's stuck dealing with them, trying to keep them from wiping out villages and crashing the game entirely for their own selfish reasons!
And along the way, perhaps she can gain some insight into why they're stuck in the game now, and just what happened a couple of decades ago to trap them here…
The first two Small Medium books are out already, and slated for 2019 audiobook release by Podium Publishing.  The series as a whole ties back into the Threadbare world, and future series featuring other characters in the World of Generica Online. Small Medium's parent series, Threadbare, was featured on the View's summer literary picks for 2018, and its first volume, Stuff and Nonsense, has been a finalist for two major audiobook awards.
The author, Andrew Seiple, writes epic fantasy and science fiction of all sorts, and plans to do so for the rest of his life. You can stay up to date on this and similar releases through his facebook page, at https://www.facebook.com/AndrewSeipleAuthor/

CCP Games announces the early sales of tickets for EVE Fanfest 2015 and EVE Vegas.
by MissyS
Insel Games is getting set for Early Access to their Sci-Fi MMO Wild Buster: Heroes of Titan to play this weekend!
by Ragachak