Lionsgate and Kabam Release The Hunger Games: Panem Rising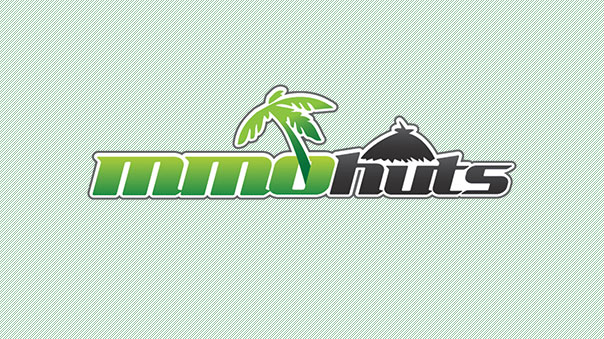 Kabam, a world leader in free-to-play games for traditional players, has partnered with Lionsgate (NYSE: LGF), a premier next generation global content leader, to launch The Hunger Games: Panem Rising, the official mobile game of the highly anticipated film The Hunger Games: Mockingjay Part 1, the two companies announced. The game is now available for iPhone, iPod touch, iPad and Android devices.
"As one of the most popular film franchises in history, Kabam knew we had to deliver an experience that not only dived deep into The Hunger Games universe but was also fun to play," said Mike Li, co-founder and general manager of Kabam's Beijing Studio. "From exploring Districts to recruiting and collecting fan-favorite characters from all three films such as Katniss, Peeta and Gale, fans will appreciate The Hunger Games: Panem Rising's authenticity and enjoy the strategic gameplay."
Developed by Kabam's Beijing studio, The Hunger Games: Panem Rising is an action-packed role-playing card mobile game, where players immerse themselves into the world of Panem. Assuming the role of a resistance leader, players will recruit a team to aid Katniss Everdeen in the rebellion against the oppressive Capitol. Players will be able to train and equip their squads with special items found while exploring the diverse Districts of Panem. Main characters such as Katniss, Gale and Peeta can be recruited and each have their own unique traits and abilities. Original artwork and exclusive content make The Hunger Games: Panem Rising an interactive experience like no other. Game features include:
JOIN THE FIGHT
Enlist hundreds of your favorite characters from Katniss, Gale, Peeta, and Beetee to shape the rebellion and liberate Panem!
Collect hundreds of items from the world of the Hunger Games to aid you in your fight
Each character has unique abilities, stats, and allegiances that will determine your success
FORM THE STRONGEST AND SMARTEST SQUAD
Upgrade and promote your recruits to make them even more powerful.
Manage your team by expanding your squad and character's abilities.
EXPLORE THE UNIQUE DISTRICTS OF PANEM
Meet the citizens of Panem's Districts as the story comes to life on your mobile device.
Complete missions, recruit rebels and gain valuable collectables throughout Panem; from the Transportation District to the Luxury District!
The first two installments of the global blockbuster Hunger Games franchise, starring Academy Award winner Jennifer Lawrence, have grossed more than $1.5 billion at the worldwide box office, and The Hunger Games: Catching Fire is the 10th highest-grossing domestic release of all time. The next installment of the franchise, The Hunger Games: Mockingjay – Part 1, will be released worldwide on November 21.
For more info, visit www.kabam.com
One of the first things I noticed when talking to Keith was how professional and cordial he was.
by Tagspeech
Puzzles & Survival will team up with Hasbro, Inc. to bring G.I. JOE to the game on May 6.
by MissyS
Ballardia Games, the independent game developer founded by ex Jolt Online developers, is sad to announce that, after a year of Open Beta, the ...
by MissyS