Lime Odyssey professions revealed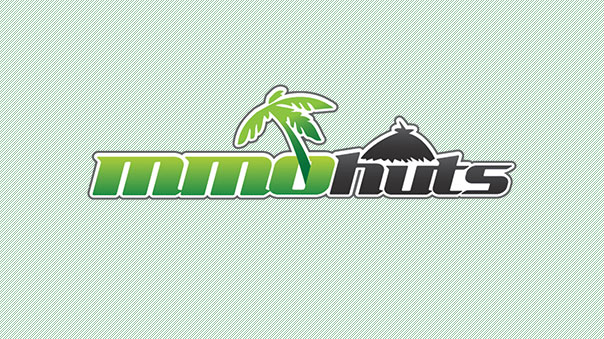 Aeria Games has revealed today the three profession classes in the dual-class system of Lime Odyssey, in which players have both a battle class and crafting class to switch between freely. Profession classes have their own line of quests and assignments they can pursue.
The three professions in the game are the Chef, who searches for fruits, meats, and other cooking ingredients to cook up potions and meals; the Tailor, who makes cloth and leather armors from animal fur; and the Blacksmith, who creates armor and weapons from metal, ore, and wood.
Aeria Games also publishes Eden Eternal and Golden Age.
Source:
Lime Odyssey Developer Blog: Professions and Crafting

Tailor, Chef & Blacksmith Trades Revealed for Upcoming 3D Fantasy MMORPG

SANTA CLARA, Calif.  – Nov. 10, 2011 – Aeria Games, a leading global publisher of free-to-play online games, today released new details about the three profession-based classes available for characters in Lime Odyssey: The Chronicles of Orta, its upcoming 3D massively multiplayer online role-playing game (MMORPG). One of Lime Odyssey's most unique and well-developed features is a dual-class system that allows a character to adopt both a battle-themed role and a professional trade.

In Lime Odyssey, players assign a race, battle-themed class, and domestic profession to their new character. Available professions are the handy Chef, skilled Tailor and rugged Blacksmith. Once in-game, players can switch between their character's battle class and profession at any time with the push of a button. Both the battle and professional traits are equally important to a character's survival as they journey across the magical continent of Orta in search of Lime.

Any race can adopt one of these professions in Lime Odyssey: The Chronicles of Orta:

Blacksmith – Gather metal, ore and wood extracts as you travel. Learn to forge armor and powerful weaponry for you and your friends.
Chef – Search the land for various fruits, berries, meats and other ingredients. Cook up potions and meals to strengthen and heal your party.
Tailor – Stitch together leather and cloth armors for the less hearty races from animal furs and other materials you find in Orta.

Gather the required materials then switch to your profession class. Your character will whip out a set of trade-specific tools and begin crafting before your eyes! Obtain hundreds of profession-themed quests, ranging from simple tasks to complex assignments. Each profession's end product becomes either a helpful tool or a viable commodity for trade.

Interested players can learn more about the game and sign up to participate in upcoming alpha and beta tests for Lime Odyssey at: http://limeodyssey.aeriagames.com.
Next Article
Aeria Games, a leading global publisher of free-to-play online games, today revealed the details surrounding the Realm vs. Realm (RvR) mode in...
by JamesBl0nde
I had a chance to test out a pre-alpha press build of Failure, a game that tries to bring a new sci-fi twist to the genre.
by Proxzor