Pockie Ninja to release Chapter Five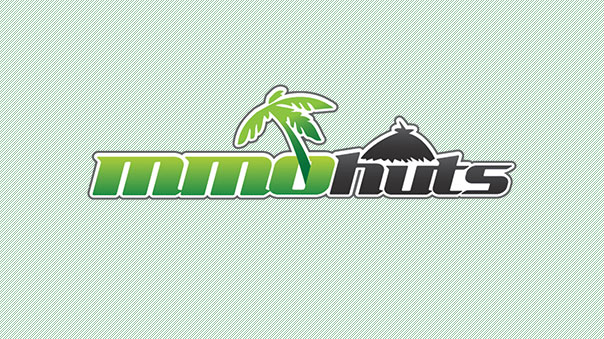 Chapter Five: Protect Sakura Mainland will be the latest update for Pockie Ninja, and will go live later this week, introducing the Defence Against Tailed Beasts mode. As part of the update, NGames will host several events.
Players who are logged in at 7:30pm server time either November 11 or 12 will get a free Lava Stone Necklace, and players who log in both days will get a Luxury EXP Bag. Players who help defend villages by defeating the new tailed beasts can earn gift coupons and other rewards. Players who top up their accounts can also get extra rewards, including experience boosts and a Bankai Title Wishing Box.
NGames also publishes Navy Force and Immortal King.
Source:
Time to pull together against the tailed beast attacks!

Chapter Five: Protect Sakura Mainland kicks into gear this week

Chapter Five of popular Naruto/Bleach-inspired MMO, Pockie Ninja is hotting up this week. It is time for ninjas to pull together and repel the viscous tailed beast attacks, with fantastic free prizes up for grabs!

The tailed beasts have broken their seals

As the newest chapter of free-to-play anime-inspired MMO, Pockie Ninja unravels, the most vicious tailed beasts imaginable are about to wage a huge war. Now, ninja warriors will have to fight a life-or-death battle to protect their home – with massive in-game prizes up for grabs.

Repel the tailed beasts on Nov 11th – Nov 12th and win!

The tailed beasts have broken their seals and are planning to attack all villages this week! Pockie Ninja's newest Shippuden chapter, Chapter Five: Protect Sakura Mainland, has unlocked the new Defence Against Tailed Beasts mode – offering a variety of events for all players to join.

To help ninjas repel the threat of the beasts, publisher NGames are giving away a free Lava Stone Necklace to all players online at 19:30 (server time) on either November 11th and 12th – while players who log in on both days will also be rewarded with a Luxury EXP Bag!

The free gifts are as necessary as they are generous, as the monstrous tailed beasts will be relentlessly attacking all servers across both days. Not only will ninja's need to keep their villages safe by joining the fight, they could earn free gifts and powerful in-game items too. From individual and server-wide rewards for killing a specific number of beasts, to a massive 1000 gift coupons for being the one crowned as the "Successor of Kage".

Successor of Kage

The elders of the villages have gathered their fearless ninjas to fight the demon beasts, rewarding the bravest warrior with the ultimate honour: Successor of Kage!

between Nov 11th Nov 27th, players fighting with honour and topping up their accounts to take on the tailed beasts will receive plenty of free gifts as a bonus for their extra efforts; with massive EXP, Outfit and Item reward packages on offer. The more players top up their account, the more free gifts they will unlock.

As an extra special reward, players who have topped up their account in the past could be presented with masses of desirable in-game items.
Publisher NGames will be tracking the amount of gold players accumulate between Nov 11th – Nov 27th and adding it to their previous total, with huge bundles of prizes containing the new Bankai Title Wishing Box and various other items up for grabs.

The most intense fight of Pockie Ninja's history is on! Brave ninjas – get ready and raise your arms to protect your home.

You can sign up and play Pockie Ninja for free now: http://www.pockieninja.com
Next Article
The latest MU Origin update, "Cry Wolf Battle" is officially live. It's another fantastic update for the real-time mobile title...
by Ragachak
In Akasch Invasion, ArcheAge will receive a new ranged skillset, a breathtaking new zone with lore packed quests, and a challenging new raid.
by MissyS
Recently, Fairytale Distillery has made the decision to move full force with Das Tal onto Steam Greenlight. This means that users can now head...
by Mikedot