Elsword launches new content update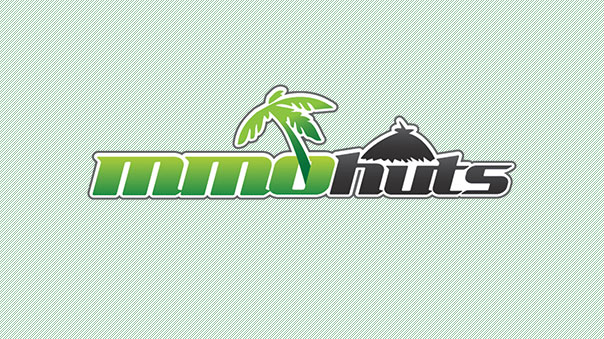 Elsword has just launched a new update today, adding several new features to the game as well as new content, as the level cap has been raised to 50.
The last two levels of Velder Town are now available, and players can now recruit the Tree Knight and Maple Tree Knight pets to join them. Players can earn extra experience now by running dungeons with friends. Finally, a new PvP system lets players jump in a battle at any time, improves auto-matching, adds challenging AI opponents, and lets players earn weapons through Arena Points.
Elsword is published by Kill3rCombo.
Elsword Gameplay Screenshot
Source:
Anime-Style Online Action Game Elsword Unleashes Brand-New Content

IRVINE, Calif. – Nov. 10, 2011 – Manga-inspired massively multiplayer online (MMO) game, Elsword, is rolling out exciting new content in its latest patch, live today. Players now can explore new dungeons and work towards achieving level 50 status while sharpening their player versus player (PvP) and cooperative gameplay skills.

The latest features include:

·         Enhanced PvP system – Allowing gamers to jump into a PvP battle at any point during the game, new auto-matching capabilities pair players with ideal adversaries and afford them the opportunity to buy new weapons with "Arena Points," earned only through auto-matches. For an added bonus, auto-matches also can set players against epic artificial intelligence (AI) opponents, whose defeat will earn massive bonuses.
·         Party up to level up – Social players looking to speed up their leveling can increase experience points earned when they run dungeons with friends, reaching new Elsword content more quickly than ever before.
·         Final Velder levels – The eagerly anticipated final two levels of the Velder town are now available, challenging players to drive the invading demons out of the Capital City and to fight through the Commercial Area to the Southern Gate for a showdown with the leader of the occupying forces.
·         Battle buddies – The Tree Knight and limited edition Maple Tree Knight pets also make their debut in this patch, lending a hand to their masters and helping to overthrow menacing bosses.

To play Elsword and experience the latest features, please visit: www.elswordonline.com.
Next Article
The Vanguard survived the brutal assault on the Isle of Dead and now stands as part of a team of criminals, deserters, pirates, battle-scarred...
by Mikedot
Marvel Heroes 2016 announces new content inspired by the U.S. theatrical release of Marvel's Captain America: Civil War, now in theaters.
by MissyS