Clan Citadels arrive in RuneScape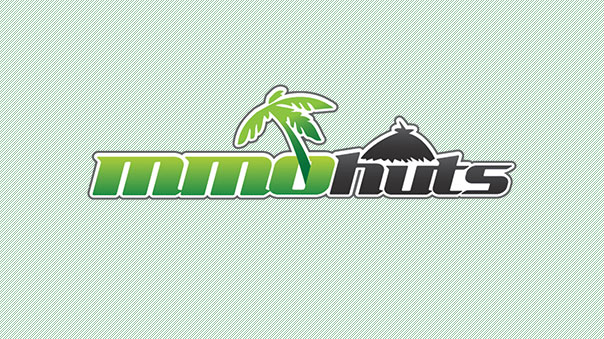 RuneScape's latest expansion, Clan Citadels, is live today, expanding on the clan feature in game.
Clans with five or more members may purchase their own floating citadel, which come in four basic layouts and may be set with a day or night theme. These keeps can be customized with banners, flags, and seven levels of upgrades that include portals, dragon perches, and a party room.
Clans can also build their own battlegrounds to challenge others with, including capture-the-flag and deathmatch style games, mazes, and more.
RuneScape is published by Jagex, which also publishes War of Legends.
RuneScape Gameplay Screenshot

Source:
RUNESCAPE LAUNCHES HISTORIC CLAN CITADELS EXPANSION

EXPANSION OFFERS FLOATING CITADELS, CUSTOMISABLE CASTLE KEEPS AND BATTLEFIELD GENERATORS TO WAGE WAR AGAINST YOUR ENEMIES

Tuesday 26th July 2011, Cambridge, UK – Jagex Games Studio today released the latest RuneScape expansion, Clan Citadels. This expansion fills RuneScape's horizon with a multitude of floating castles, offering in-game clans a much-anticipated unique and fully customisable gameplay experience.

Details of the expansion were first released earlier this month, resulting in a surge of players rushing to join the game and pledge their allegiance to one of the existing 200,000+ clans. From today, any clan with five or more RuneScape members will be able to take ownership of its own Citadel.

Clan Citadels are set to break the mould for group gaming in MMOs by offering players unmatched customisation and freedom to create user-generated multiplayer content. Clans choose from four initial Citadel layouts and propel their Citadel into glorious sunshine or perpetual night. Players then have unrestricted customisation options for their castle keep, and can add a range of banners and flags, flying the colours of their clan for all to see.

The centrepiece of today's expansion is the clan battlefields feature, presenting unique sandbox environments allowing clans to generate their own gameplay, a RuneScape first. The Battleground Editor allows players to generate their own combat scenarios and multiplayer games. Clans can create any activity, including simple capture-the-flag games, deathmatches, ball games, mazes, and any combination of these. Once the battlegrounds are fine-tuned, players can challenge other clans to participate in large-scale battles and competitions.

Each clan's Citadel can be upgraded through seven tiers, unlocking more space, skilling hotspots, impressive elements and special features. These include skilling zones, portal grounds, meeting areas, a senate, dragon perch, and party room.

Daniel Clough, VP of RuneScape, commented, "Today is a historic day for RuneScape, as we release the biggest expansion of the year and our largest ever community update. We have been looking for a unique and innovative way to provide new multiplayer features to the game, and we are hugely excited to see what the community makes of this update. The popularity of our in-game clans is staggering, with more than 1.3 million players signing up since our last clan update in April and, as you would expect, the level of anticipation for this update is unprecedented. Our ambitious plan has always been to make RuneScape's clan support the envy of the MMO world, and we are confident that Clan Citadels can do just that."

Clan Citadels is released to RuneScape today. To create your free account and see the Citadels for yourself, visit www.runescape.com.
Next Article
What a pair of finals those were! Oh my goodness, I don't think I've been on the edge of my seat for finals ever, and this is my fou...
by Ragachak
This week, Carbine is rolling out additional details about WildStar's first content update starting with a deeper look at the new zones; ...
by MissyS
InnoGames will develop a role-playing game for iOS and Android with the engine.
by MissyS