Legend of Edda reveals storyline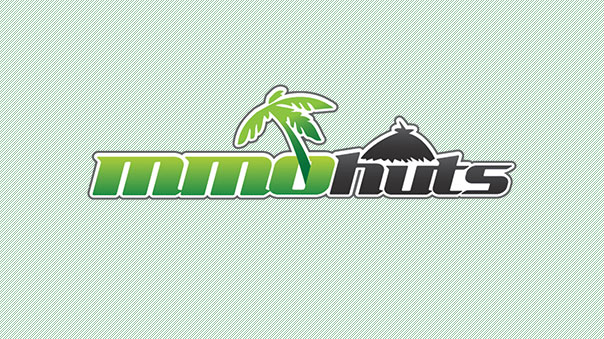 New MMORPG Legend of Edda, from GamesCampus, has revealed some new details about its storyline before the game launches this fall.
Based on Grecian mythology, the Legend of Edda takes place after the war between Olympians and Titans. Heroes must choose to take sides with either the Titans, as they attempt to overthrow Zeus, or Olympians, to defend the gods and earn immortality.
The game will offer six classes – Warrior, Swordsman, Assassin, Archer, Cleric, and Wizard – and feature PvP battles between the two realms, as well as a player-killing system.
New Legend of Edda Artwork:
The Original Press Release:
PRESS RELEASE

GAMESCAMPUS REVEALS FULL DETAILS ON THE BACKGROUND STORY FOR ITS UPCOMING MMORPG, LEGEND OF EDDA

Players Must Choose Sides Between Olympus or Titans As They Engage In PVP And RVR Battles In The Fast-Paced Adventure MMO

Sunnyvale, Calif. (August 24, 2010) – Leading online game publisher, GamesCampus.com (www.GamesCampus.com), unveiled today further storyline details for its upcoming free-to-play, massively multiplayer online role playing game (MMORPG), Legend of Edda. Based on the Greek mythological conflict between the Gods of the Olympus and the Titans, Legend of Edda takes players on a journey through a dynamic storyline divided into five unique chapters based on the conflict of two opposing factions. Players will pledge their allegiance to Olympus or Titan from the beginning – prior to character creation – which will play a large role in upcoming PVP and RVR battles.

Taking place after the great war of the Olympians and Titans, known as the Heroic Age, Zeus, the god of all gods, overthrew Cronus and the other titans and banished them to the deepest part of the underworld, Tartatus. Heroes lived among the humans but unlike them, they were descendants of gods. To seek vengeance on the Olympians, the Titans approached the heroes to overthrow Zeus and to take over Olympus. As a result, the Titans would honor the heroes with great powers equal to their own. In defense, the Olympians approached the heroes to defend them, and as a reward, they were promised immortality. Now, players taking on the role of the heroes have to choose to either side with the Titans or fighting for the Olympians.

"The storyline behind Legend of Edda is essential to the gameplay because the crux of the whole war is the battle between the Olympians and Titans," said Uyen Uyen Ton Nu, head of marketing for GamesCampus.

"With a plot that accurately resembles Greek Mythology and fast-paced, intense PVP battles players will really become immersed into the game."

Fast-paced PVP battles are the cornerstone of the game and will include intense personal battles, guild battles and player-killing (PK) where opposing factions can attack each other at any time. Additionally, Secret Treasure Wars take place in an RvR environment with the two factions where the winning team is rewarded with powerful skills by their gods. There are also numerous Demi-God quests that encompass obtaining Demi-God points, which later can be redeemed for powerful skills.

Legend of Edda will also offer a deep class system including six options: Warrior, Swordsman, Assassin, Archer, Cleric and Wizard.
Players will be able to choose their character's first class during initial character creation and upgrade to subclasses by completing promotion quests and eventually upgrading to different classes while obtaining greater and more powerful skills. A unique portal system will make transporting among maps and areas seamless and keeps the gameplay flow intense. Players can also look forward to instanced dungeons, monsters, a special pet system, and four varieties of quests!

Developed by EYA Soft, this fast-paced MMO will go into beta later this fall. For more information on the game and to follow the latest
updates, visit http://LegendofEdda.gamescampus.com
Next Article
Mad Otter Games is very excited to announce Villagers and Heroes: REBORN, the latest in a long line of changes that brings a whole new life.
by DizzyPW
The expansion changes a lot the gameplay in Siege Online making it easier and more accessible to mid-casual players. It improves the level des...
by Mikedot