League of Angels: Fires of Fusion Expansion Available on March 28th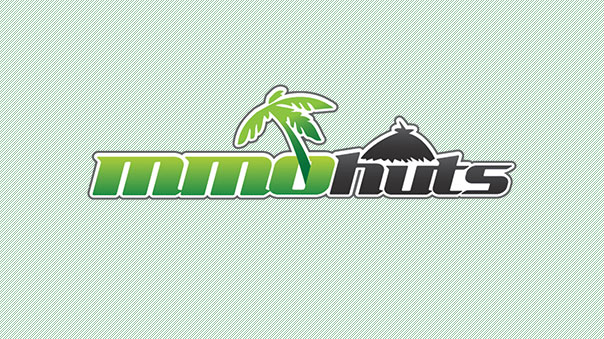 GTArcade has recently released a brand new expansion pack for their latest free-to-play MMORPG title, League of Angels. The expansion pack, Fires of Fusion, offers players an exciting new experiencing full of new items, heroes, and gameplay features.
Players may now further upgrade their Angels by using the Angel Evolution System. Evolving Angels increases their stats and unlocks elemental damage! Elemental damage allows Angels to deal incredible amounts of damage and lay waste to the hordes of minions that are set before them. Angel evolution requires Seraph Stones which are obtained from the many shops that are strewn across the world.
Closely related to the Angel Evolution system is the new Elemental Training system that unlocks at level 45. Players are free to dabble with the powers of Fire, Ice, and Thunder in order to increase their stats the maximum! Players who decide to invest wisely in this new mechanic will reap the benefits of possessing enhanced damage and battle capabilities.
New team PvE system, Inferno
Inferno lets groups of 2 to 3 players tackle the rogue-like dungeon, Erebus. It unlocks at level 46 and rewards adventurers with vast quantities of Element Dust, Soul Stones, and Gold. The rewards for clearing beasts and the final boss are based on speed, so get started and join the fastest team! To become the fastest, you will likely need something to help upgrade your Gear…
Fusion Gems
Fusion Gems are a brand new kind of Gem, much more powerful than any other. Fusion Gems can be socketed into gear to give two stat bonuses! With one Gem giving two bonuses instead of one, players can now gain greater bonuses from the same amount of slots.
New heroes
Including Valkyrie, a female warrior who welds a razor sharp sword and mounts a powerful flying horse (likely stolen from Hercules), Astral Hunter, who uses his astral bow to cause a great deal of pain to enemies, specifically targeting their sensitive areas. And Arcane Spirit, a support mage will have your enemies crippled in no time.
Finally, the epic House of Cards requires an introduction. In the House of Cards players summon the Card Master and obtain Card Cases from him. Once players have collected specific sets of cards they can exchange them for amazing rewards.
For more info, visit http://angel.gtarcade.com/
Next Article
Rend is looking better than before. In fact, it may very well be the survival game the genre needs.
by MissyS
The first, and most important question that has to be asked is "What kind of game is Revelation Online?"
by Ragachak
GTArcade will be hosting a ton of new events this Thanksgiving week. League of Angels will be waiting for you with open arms with new angels, ...
by Mikedot