Latest Runes of Magic Patch Brings New Content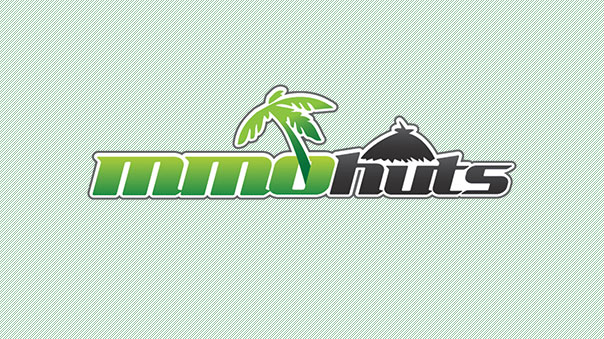 Patch 3.0.2 – Warnorken Castle went live today and brings several new features to Frogster Entertainment's Runes of Magic. The patch is named after a new 6-man instance called Warnorken Castle, but 3.0.2 also brings with it the much anticipated pet system. Players will finally be able to raise pets which can aid them in battle.
Also added with this update are mounts that can seat two people. I first saw this feature in Mabinogi, but it seems to be a growing trend among MMORPGs. Battle of the Immortals and other recent games boast mounts that can accommodate multiple users.
Like Gates of Andaron, Runes of Magic has been called a 'WoW clone' but has plenty of original features to help it stand out.
A slew of bug fixes, class skill changes, and other alternations were made. Players who want to stay informed should read the full patch notes listed below.
Full Release:
Patch notes: 3.0.2 – Warnorken Castle

New features & content

Southern Janost Forest: two new Public Encounters
New 6 player Instance in the Southern Janost Forest: Warnorken Castle
New pet system: train your pets to become loyal companions that help you along the way
Two-seated mounts have been added to the game and will soon be available to you!

Fixed bugs
Quests

Quest Recipe for Jasmini No.5

Before: Chupura Herb respawn time 5 seconds.
After: Chupura Herb respawn time 150 seconds.

Quest Misty Grove's White Zoysia

Before: White Zoysia respawn time 5 seconds.
After: White Zoysia respawn time 150 seconds.

Quest Scattered Wood

Before: Scattered Wood respawn time 5 seconds.
After: Scattered Wood respawn time 150 seconds.

Items

Barrack Fast Giant Crossbow Attack Distance.

Original setting 20, amended to 180.

Spell Shield

Before: physical defense 1529
After: physical defense 2574

Class Skills

Mage / Knight

Fixed the wrong text of the Mage/Knight elite skill [Messenger of Light]. Now it shows the increase in accuracy and that the maximum level of this skill is 50.

Warden / Warrior

Fixed the wrong text of the Warden/Warrior elite skill [Charged Chop] and fixed the error that the Vitality Explosion would not trigger.

Rogue / Warrior

Corrected the wrong text Rogue/Warrior elite skill [Poisonous Infection] that on Lv 50 Bleed would still be a requirement to trigger. Now the only requirement is to be Poisonous.

Rogue / Knight

Fixed the mana cost error of Rogue/Knight skill [Searing Light] of basic cost "8 points+ 40 mana points". Now corrected to "8%+ 40 mana points".

Rogue / Druid

Removed a redundant percentage sign from the text of Rogue/Druid elite skill [Slaughter Blessing].

Rogue / Scout

Fixed the problem that the Rogue/Scout elite skill [Coerce] would show an error message when using it.

Warden / Scout

Fixed the problem that Warden-Scout with "Protection of Nature" active couldn't summon Chiron the Centaur.

Druid

Fixed the problem that the Druid set skill "Count Seeds" could be removed by the opponent himself.
Fixed the problem in function and description text of the Druid set skill "Blinding Seeds". Before, opponent's accuracy was raised by 20%, corrected to "lowers opponent's accuracy by 20%".

Misc.

Thunderhoof Hills Public Encounter quests (Attack of the Tonk Gang, Ambush of the Robber Barons, Creatures from the Sewers):

Fixed the error that when the player finished the quest by killing the boss NPC, the scrolling message would show the NPC name. Now added a new string when NPC kill Boss only show a message without NPC name.

Fixed the error at the end of the third phase of the "Ystra Labyrinth – Revivers' Corridor" PE that killing the boss would cause a data error.
Fixed classification of Ancient Memento to quest item, and tagged it as "Not dropped on PK death".

Changes and alterations

Added two NPCs (Quilin Hudson and Jake Wallanda) to the Dalanis Sewer map. Only players which possess or finished the quest "Disappearing soldiers" can find and talk with these two NPCs in <Dalanis Sewers> or choose to transport to the instance entry or the <Dalanis Sewers> start point.
Added an exception to the Siege War Honor Building Visual Illusion, which "makes own units and buildings inside a certain area invisible": "has no effect on own guild castle, castle walls, castle gates, and crystal sources".

Changed the stacking numbers of the plant system items Rejuvenation Soil and Pixie Soil from 100 to 250.
Next Article
Archive Entertainment has announced that music has finally arrived in 8BitMMO.
by MissyS
Today, Bioware has launched Update 2.8: Spoils of War for Star Wars: The Old Republic.
by MissyS
Diretide has also been added with this patch! The gist of this mode was covered in last year's article and won't be done again as the over...
by DizzyPW