Heroes of Three Kingdom Closed Beta Begins July 13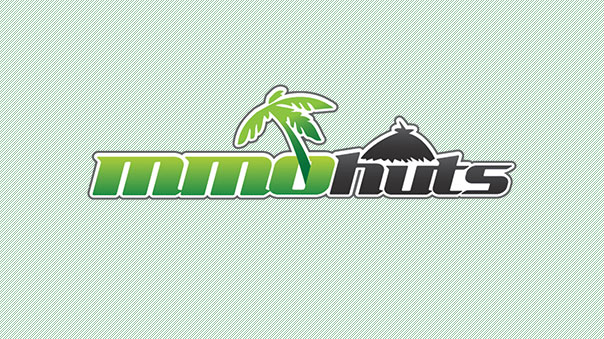 Perfect World Entertainment announced that their upcoming MMORPG Heroes of Three Kingdoms will begin its closed beta on July 13. Like Kingdom Heroes and Warriors of the Three Kingdoms, Heroes of Three Kingdoms is a PvP heavy fantasy MMORPG based on the Three Kingdoms period in Chinese history.
Heroes of Three Kingdoms Screenshot
The game is published by Perfect World Entertainment, the same company behind Perfect World, Ether Saga Online, Jade Dynasty, Battle of the Immortals and Forsaken World.
Full Release:
RELIVE HISTORY IN HEROES OF THREE KINGDOMS CLOSED BETA ON JULY 13TH

Be One of the First to Change History and Earn the Title of Emperor

July 1, 2010 – Redwood City, Calif. – Perfect World Entertainment Inc., a wholly owned US subsidiary of Perfect World Co., Ltd. (NASDAQ: PWRD), today announced that its first historically based MMORPG, Heroes of Three Kingdoms, will be launching its closed beta on July 13th. Based on one of history's greatest battles, players will be able to participate in pivotal events in the game and change the course of history that helped shaped China as we know it today. Swear allegiance to the Wei, Shu or Wu kingdoms, rise within the ranks and lead your forces to victory.

"Heroes of Three Kingdoms is one of our most anticipated games to date and we're very excited to be launching the closed beta in North America in less than two weeks," said AJ Potter, Product Manager for Heroes of Three Kingdoms. "Regardless of whether you are familiar with the Battle of Red Cliff, the legend is one that resonates throughout history-from the tale of David versus Goliath or the battle of 300 Spartans against the forces of Xerxes. Heroes of Three Kingdoms brings to life one of the most turbulent periods in history."

About the Battle of Red Cliff

The Battle of Red Cliff, also known as Chi Bi, took place during the late Han Dynasty. This decisive battle marked the beginning of the Three Kingdoms era. This battle pitted two warlords against the country's most fabled general, with forces numbering 50,000 vs. 240,000 respectively, with more than 100,000 casualties.

Famous Historical Battles

• Battle of Thermopylae (Spartan 300 Battle) – Estimated casualties 22,300 – 22,500

• Battle of Waterloo (Napoleon's Defeat) – Estimated casualties 47,000+

• Battle of Gettysburg (American Civil War) – Estimated casualties 51,000

• Battle of Red Cliff (Three Kingdoms era) – Estimated casualties 100,000+

For more information about Heroes of Three Kingdoms or to sign up for the closed beta, please visit the official website at: http://hotk.perfectworld.com
Pokemon Go future development plans confirmed at ComicCon.
by DizzyPW
ZQGame today announced that its mythology themed browser game, The Lost Titans, is entering its open beta phase.
by MissyS
NGame has launched a brand new update to Pockie Pirates today, adding a lot of One Piece influence to the game.
by MissyS