Combat Arms Has 200 Guns and Counting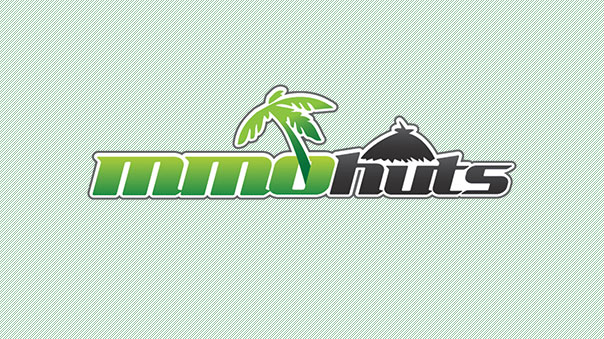 Combat Arms, Nexon's first-person tactical shooter, is proud to announce that it now offers players over 200 different guns to play with! Many of these can be purchased using the in-game currency but others are only available through the premium 'Black Market.'
Luckily Nexon has added multiple ways players can earn premium guns without spending cash, and there's always the option of picking up a gun from a defeated opponent. Along with this announcement, the team over at Combat Arms has sent a short description of five popular guns which can be read below.
I don't know about you guys, but when ever I play an MMOFPS I head straight for the AK-47. It's a classic and the wooden handles always make it easy to spot. Whether its Combat Arms, Soldier Front, Alliance of Valiant Arms, Operation 7, or Cross Fire, the Russian assault rifle is my first choice. Of course I eventually try new toys, finding a balance between recoil, range, weight, and fire-rate is key. Combat Arms comes with the added ability to purchase individual add-ons for your gun including a stock, scope, and other pieces.
Besides Combat Arms, Nexon is behind a number of quality free to play titles including MapleStory, Dungeon Fighter Online, Mabinogi, and the upcoming Vindictus.
Full Release:
Combat Arms grows its Arsenal, which now has more than 200 guns, and shares the five most popular found in its Black Market

Going for the kill in first-person shooters is always fun – especially with a shiny new gun. Picking and choosing from a long list of guns is one big reason more than three million registered Soldiers of Fortune have such a great time slugging it out in Combat Arms, Nexon America's popular multiplayer online first-person shooter.

The game just delivered its monthly timed-content release and passed a major milestone – offering more than 200 guns in its deadly, fully-loaded Arsenal.

That's right, there are a whopping 200 guns available for Combat Arms soldiers to select from when planning their next firefight. This number is more than double the amount of guns offered in any of the game's competitors.

Players can take part in the fun by checking out the newest gun added to the Arsenal, the M960, a bullpup-modeled submachine gun which features a helical-feed magazine for a very large ammunition capacity. Nexon America also added a Combat Vest, offering greater speed and no defensive penalty as well as a new Flame Bandit Mask, which features a fearsome flame emblem.

To celebrate this momentous occasion, Nexon America has released the five most popular guns available in its Black Market, where players purchase weapons with NX, which is acquired via real money. Here are the guns and some lethal user statistics on each gun.

G36E Valkyrie: This workhorse offers a high magnification scope with excellent accuracy, making it effective against entrenched snipers while the strong firing rate and high stopping power make it potent in close combat scenarios. This popular weapon has recorded 1.5 billion shots, resulting in more than 71 million kills in 9.4 million matches.

L96A1 Arctic Wolf: The most-used sniper rifle in Combat Arms offers a tantalizing opportunity – one hit equals one kill. This deadly weapon has been fired more than 147 million times and soldiers have scored a lethal 44.5 million kills in 12.3 million matches.

M107CQ SE: This .50 caliber Sniper Rifle offers nearly unlimited range and excellent accuracy so if a sniper sees something he wants dead, nothing is going to stop him. With more than 36 million shots in 3.1 million matches, the twin-magnification scopes on this rifle have delivered 12 million kills.

M416 CQB: Low recoil, excellent portability and a rapid rate of fire are why this weapon has been used in more than 11 million matches and delivered 89 million kills in over 2.1 billion shots. This weapon allows soldiers to quickly move into position and lay down sheets of fire on the enemy.

P90 TR: When soldiers want to mow down foes with an unending stream of lead, this weapon's high rate of fire, massive magazine and easily controlled recoil all allowed for soldiers to score 18 million kills out of 559 million shots in 2.9 million matches.

Players can head over to the Arsenal to see all 200 guns and the many other weapons available in Combat Arms. For more Intel about Combat Arms, players can always enlist at Facebook and view the battlefields on YouTube.
Next Article
The Incredible Adventures of Van Helsing III is officially coming to Steam this May.
by MissyS
This is a classic Forgotten Realms adventure, harkening back to the days of 2nd edition D&D.
by DizzyPW