Allods Online Expansion Revelations of Gipat Patch Notes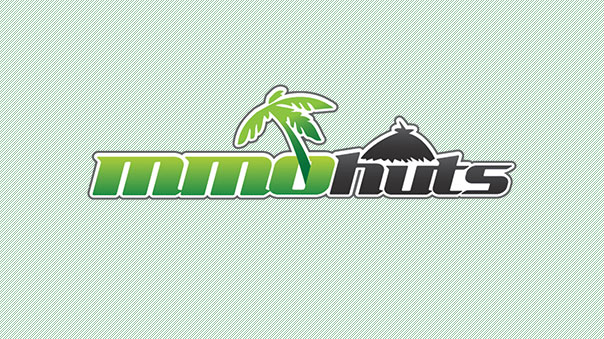 As the first expansion for Allods Online approaches release, gPotato has posted the full patch notes so players can know what to expect. The massive patch will touch up many existing features and add a whole lot of new content. Revelations of Gipat, also know as patch 1.1.0 will go live on July 7th, 2010. Here are some of the hightlights of the patch:
New zone for high level players! Gipat has over 150 new quests
· Over 100 additional quests for lower level players
· Level cap increased to 42
· New Heroic instance
· Removal of Fear of Death
· Introduction of Mounts – The Kanian Runner and the Xadaganian Steed!
· Option to invert Y-axis
· Chat bubbles over players' heads
· And so much more!
Allods Online is one of the best looking free to play MMORPGs and combines fantasy and steampunk elements to create a unique game world. It was developed by a Russian studio and is published in North America by Gala-Net on their gPotato gaming portal. Players can find a variety of free to play games at gPotato including Fly for Fun, Tales Runner, Rappelz, Luna Online, and Aika Online.
Full Release:
ALLODS 1.1.0: REVELATIONS OF GIPAT FULL PATCH NOTES
General

• Gipat, a new zone for high level players, has been introduced. All players that reach level 40 will be sent a mysterious letter through the postal service that contains a mystical stone that can teleport a player to Gipat. The zone will contain entirely new quests and monsters for players to discover. If a player loses their mystical stone they will be able to obtain a new one from a postal worker in their faction's capital

• The level cap for players has been increased to 42

• Removed the Fear of Death effect

• Each player's current level of patronage has been increased by 1

• There are now five levels of patronage and the quests to gain the first four levels of patronage cannot be accelerated by buying items from the Item Shop

• Players can now gain the first level of patronage at level 4. To gain the first level of patronage League players will be able to talk to Anastasia Yahontova on Evermeet Isle, and Imperial players will be able to talk to Igor Pisakin in Nezebgrad. Players that have left Evermeet Isle without gaining the first level of patronage can talk to Marianne de Ardeur in Novograd to gain the first level of patronage

• The first level of patronage will now increase a player's damage dealt and healing done by 50%. At the second level of patronage they will increase by 100%, at the third level of patronage they will increase by 150%, at the fourth level of patronage they will increase by 200%, and at the fifth level of patronage they will increase by 250%

• Instead of activating a player's blessing for 30 minutes, Incense now activates a player's blessing for 1 day

• Instead of containing 20 pieces of Incense that activate a player's blessing for 30 minutes each, a Large Incense Kit now activates a player's blessing for 21 days

• Players that have used a Blessed Rune or a Holy Rune to gain a higher level of patronage in the past can have them refunded by completing a special quest offered by their faction's Guild Master. The Holy Runes and Blessed Runes can then be exchanged for Sacred Runes by speaking with special NPCs in their faction's port. The Sacred Runes can then be used to gain the fifth level of patronage. Blessed Runes and Holy Runes can now be sold to vendors as well

• At the first level of patronage players will now learn Martyr's Salvation which restores the player's health and mana over 15 seconds when out of combat or 30 seconds when in combat, cancels all Mental Overload effects, and restores a paladin's Canons of Light

• At the second level of patronage players will now learn Martyr's Gift which instantly heals the player

• At the third level of patronage players will now learn Martyr's Guidance which instantly restores part of the player's mana

• At the fourth level of patronage players will now learn Martyr's Protection which cancels all control effects and movement impairing effects

• Patronage spells can now be found in a special tab of the Spellbook

• Added mounts to the game that can be obtained by buying a special item in the Item Shop. A special stable interface has been added where all of a player's mounts are visible. This interface can be accessed through the Character Info window or by pressing "J". Mounts can be used to increase a player's movement speed. Mounts also have a small amount of health and they must be damaged before a player is dismounted. Mounts can also be fed Mount Feed, which will increase their maximum health and movement speed. Giving a mount some Mount Feed will also give them experience and allow them to gradually level up. With each level gained, mounts will gain an additional bonus to their maximum health and movement speed

• Players can no longer automatically view the equipment of friendly players. Players will be able to learn the Piercing Gaze ability that allows them to view the equipment of players of the same faction as well as players of the opposite faction. The ability has six ranks and at each new rank a player will be able to view the contents of more of another player's slots

o   Rank 1 can be learned at level 8. League players can learn the ability by completing a quest from Pavel Isaev in Novograd, and Imperial players can learn the ability by completing a quest from Rysk the Crafty in Nezebgrad. At rank 1 players will be able to view the items in the chest, waist, legs, feet, and weapon slots of players of the same faction

o   Rank 2 can be learned at level 15. League players can learn the ability by completing a quest from Avery de Grandeur in Siveria, and Imperial players can learn the ability by completing a quest from Elizaveta Rysina in Nezebgrad. At rank 2 players will be able to view the items in the back, shirt, hands, wrists, finger, trinket, and off-hand slots of players of the same faction

o   Rank 3 can be learned at level 23. League players can learn the ability by completing a quest from Marina Jidkova in Asee-Teph, and Imperial players can learn the ability by completing a quest from Zarida the Fierce in Asee-Teph. At rank 3 players will be able to view the items in the head, neck, ears, shoulder, bag, and mount slots of players of the same faction

o   Rank 4 can be learned at level 25. Players from both factions can learn the ability by completing a quest from Nomarkh Taltal in Asee-Teph. At rank 4 players will be able to view the items in the chest, waist, legs, feet, and weapon slots of players of the opposite faction

o   Rank 5 can be learned at level 27. Players from both factions can learn the ability by completing a quest from Charles de Pluie in Eljune. At rank 5 players will be able to view the items in the back, shirt, hands, wrists, finger, trinket, and off-hand slots of players of the opposite faction

o   Rank 6 can be learned at level 29. Players from both factions can learn the ability by completing a quest from Yaver Qar in Coba Plateau. At rank 6 players will be able to view the items in the head, neck, ears, shoulder, bag, and mount slots of players of the opposite faction

• Tep has spread a curse across Sarnaut that has led to the corruption of many items, causing their stats to become inverted. The bodies of powerful bosses as well as treasure chests frequently carry these cursed items in addition to their typical amount of regular items. Items that are worn by players also have a small chance of being cursed upon the player's death. Tep's Curse only affects rare, epic, and legendary items, and can be removed with special Scrolls of Purification that can be obtained from the Item Shop. Players can also buy a special Holy Charm that protects their items from being cursed each time they die. For additional information about the cursed items, players should visit their faction's Keeper of Secrets

• Portal Keepers now require players to complete a special quest before they are allowed to access a new portal for the first time. Players must help the Portal Keepers feed the local Portal Guardian with the power of various slain creatures before subduing the Portal Guardian themselves

• Members from all different factions have informally joined a group of scholars known as the Anthropologists. They've recently been spotted in Gipat, Yazes Shard, Dragon Ring, Avilon, Coldberg, Coba Plateau, Eljune, Asee-Teph, Tenebra, Darkwater, Frozen Frontier, Siveria, the Wild Isles, the Dead Sea, the ZIT Headquarters, and Igsh Military District. Their goal is to enlighten people about the nature of their surroundings by tasking them with a number of new quests

• Runes that are inserted into equipment that is bound to a player will also become bound to a player

• Runes that are bound to a player that are inserted into equipment will cause the equipment to also become bound to a player

• The level of runes that can be inserted into a piece of armor now depend on the size of the rune slot which can be increased with Engraving Kits

• Increased the chance that runes will be broken when being removed by the regular Rune Removal Pick

• Increased the bonuses that runes give to a player when inserted into their game, and runes that are inserted into shoulder armor or weapons now increase a player's healing done as well as their damage dealt

• The cost of Drops of Myrrh has been increased by 1000%

• The cost of reviving early from Purgatory has been decreased by 500%

• Servants of the Light no longer sell Potions of Power and Potions of Might

• Many Servants of the Light have been moved closer to Stygian Passages

• Fixed a bug where it was possible to have the Battle Lust effect without being near a War Banner

• War Banners can now only be used in the zone they were found in and will fade 1 minute after leaving the zone

• Fixed a bug where using a quest item on NPCs would raise a player's Flag of War

• Removed audio when a player selects or deselects a target

• Added new audio to Dragon Ring, Avilon, Coldberg, Eljune, the Kingdom of Nature, Tenebra, Novograd, the ZIT Headquarters, the Dead Sea, Nezebgrad, and many of the Far Astral Allods

• Added new audio and animations to various monsters

• Improved the animations of various characters

• Improved the visualization of the Goblin Spirit

• Improved the visualization of the Servant of Tensess

• Added chat bubbles that appear over players' heads when sending message

• Players can now invert their mouse's Y-axis in the Settings menu

• The target of a target will now be displayed next to the target's character portrait

• Added an additional action bar in the bottom right-hand side of the interface

• Added the ability to use player addons

• Fixed a bug where players could add players of the enemy faction to their friend list

• Fixed a bug where players were unable to leave Purgatory after logging out while in a heroic instance

• The loot window now closes automatically after all items have been distributed

• Falling into the Astral now sends a player immediately to Purgatory and does not ask for confirmation

• Decreased the amount of server lag that occurred when using certain abilities

• Fixed a bug where an effect's duration could not be changed after relogging while the effect was active

• Improved the visualization of knock down effects

• Heroic instances are now unlocked depending on a player's reputation levels with the Adventurers

• Fixed a bug where daily and repeatable quests would disappear after relogging

• Fixed a bug where players would receive twice as much damage as intended after falling

• Fixed a bug where not all quest rewards that could not be equipped by a player were highlighted in red

• Added additional daily and repeatable quests to various zones

• Increased the amount of experience needed to level from 20 to 40

• Fixed a bug where a player's chance to increase their crafting level was not displayed properly in the crafting interface

• Fixed various bugs with the chat window and added additional notifications

• Fixed various bugs with the guild interface

• Improved the visualization of various maps

• Fixed a bug with the distribution of loot when a group member was offline

• Fixed a bug where players could not collect loot in a group after another player had left the group and did not roll on the item

• Improved the combat log to show who was the cause of effects that are applied to players and NPCs

• Runes that are placed in shoulder armor or weapons now increase healing done in addition to damage dealt

• Improved the visualization of the Nezebgrad Port

• Improved the terrain in various caves

• Improved the interior of Gibberling houses

• Improved the interior of Arisen houses

• Fixed the abilities of crocodiles

• Fixed the effects of various trinkets

• Fixed a bug where the effects of the trinkets that are sold by the Combat Glory Quartermasters were cancelled by a healer's Holy Shield

• Changed the color of many of the June ruins from orange to blue

• Added helms to Elven templars on the character creation screen

• Fixed a bug with the effects of various food items

• Adjusted the amount of health or mana restored by all food and drink items

• Fixed a bug with the accumulation of Combat Glory when a player's level increases

• Added quests to the archetype trainers in each faction's capital that allow players to earn an additional ruby

• Repeatable reputation quests can no longer be completed in a group

• Fixed a bug where cloaks occasionally did not display properly

• Certain items have had their armor value decreased and their other stats increased

• Players in the starting instances can no longer be invited to a group

• Monsters can no longer remove most of their negative effects by using Charge

• Many elite creatures can now see players that are invisible

• Increased the maximum health and damage dealt by high level monsters

• Fixed a bug when some bosses were as powerful as regular elite monsters

• Fixed a bug where monsters were dealing twice as much damage as intended with
certain spells

• Loot that is dropped from bosses will now disappear after 30 minutes

• Fixed a bug where the character portraits around various monsters were misplaced

• Added floating crowns above silver elites

• Added descriptions to the different tabs in the Quest Log

• A player's skill level for a profession is now correctly displayed in Professions tab of the Character Info window

• The Item Shop can now be accessed through a hot key. The default hot key is "Y"

• The cooldown durations for context actions are now displayed

• Removed many of the messages that appear in the combat log about Combat Glory

• A trade session between two players will now be automatically cancelled if one of the players tries to reduce the number of items in a stack of items that they are trying to trade

• A trade session between two players will now be automatically cancelled if one of the players tries to move an item that they are trying to trade from one slot in their inventory to another

• Increased the amount of gold dust that can be stacked in one slot

• Improved the visualization of the icons on the tool bars

• Improved the visualization of the character portraits

• Improved the visualization of Kanian females' undergarments

• Improved the AFK animation of Kanian females

• Improved the jump animation of Elven females

Classes

General
• Reset the talent points and rubies for the spells and abilities that were changed for healers, mages, paladins, psionicists, summoners, and wardens

Healer
• Reset all talent points and rubies

• Removed Calming Prayer and replaced its spot on the talent tree with Resurrection, while replacing Resurrection's spot on the talent tree with Ascension

• Holy Shield now can be used while under the Fear effect

• Fixed a bug with Spiritual Focus

• Fixed a bug with Divine Infusion

• Unshakeable Faith now increases a player's Faith as well as Perception by 3/6/9/12%

• Enlightenment now increases a player's Intelligence by 3/6/9%

• Illuminated Mind now increases a player's Wisdom by 3/6/9%

• Saintly Reach now has 3 ranks and increases a player's damage dealt and healing done each time a stack of the Fanaticism effect fades

• Veracity now causes Holy Rage to decrease the movement speed of the target by 50% for 2 seconds when using a two-handed weapon in addition to its previous effects

• Divine Instincts now decreases the duration of movement impairing effects by 16/32/50% in addition to its previous effects

• The effects of Binding Light are now removed when direct damage is dealt to the target

• Entreaty can no longer remove all of a player's threat towards a target

• Vindictive Punishment no longer drains the target's energy

Mage
• Clarity now increases a player's mana regeneration rate by 10

• Prismatic Lightning no longer blinds the targe

• Invisibility will now remove the effects of Potion of Invisibility, and Potion of Invisibility will now remove the effects of Invisibility

• Sanctuary will now teleport League players to the Main Square in Novograd, and will teleport Imperial players to Victory Park in Nezebgrad

• Fixed a bug where Dispel could be used on targets that were not affected by a magical effect

• Fixed a bug where Silence effects would not affect Displacement

Paladin
• Reset all talent points and rubies

• Reparation no longer works on NPCs

• Solemn Prayer is now a passive ability that restores a player's Canons of Light over time

• The range of Penance has been reduced to 5 yards

• Fixed a bug where Marks of the Pariah could be detonated by players that did not inflict them

Psionicist
• The effects of runes now affect Mental Twins

• Fixed a bug with Mental Twin

• Fixed a bug with Telepathic Gift

• Fixed a bug with Wall of Blades

• Rapid Metabolism now increases movement speed by 10%

• Increased the cooldown duration of Superficial Trance to 3.5 minutes

• Combative Focus now grants immunity to a larger amount of control effects

Scout
• Increased the cooldown duration of Sprint to 1 minute

Summoner
• The effects of runes now affect minions

• Hot keys can now be assigned to the actions of a summoner's minion

• Increased the mana cost of Neurotoxin by 110%

• Withering Touch now grants Neurotoxin a higher chance to inflict Putrefy on the target

• Changed Plague of Mending so that it now inflicts the Antibodies effect for 1 minute, and increased the healing done by Plague of Mending

• Advanced Genetics now decreases the duration of the Antibodies effect in addition to its previous effects

• Dark Pact can now be learned in the talent tree

• Fixed a bug where minions would not attack targets that began to attack them

• Fixed a bug with the visualization of Demonic Curse

• Fixed a bug where the status of a summoner's minion's Flag of War did not always match the status of the summoner's Flag of War

Warden
• The effects of runes now affect pets

• Improved the animations of shamans' pets

• Improved the visualization of female Kanian wardens' pets

• Hawk's Strike no longer drains the target's energy

• Lightning Strike no longer removes the Silence effect inflicted by Vortex

• Lethargy Potion now puts a target to sleep, making them unable to move or use abilities, and can only be used on targets that are at full health

• A warden's potions can no longer be sold

• Decreased the duration of the Renew effect to 10 seconds, increased the cooldown duration of Renew to 1 minute, and increased the healing done by Renew

• Fixed a bug where Renew did not affect a player's pet if the player was not in a group

• Fixed a bug where the Static Charge effect was not removed after the target receives Lightning damage

• Fixed a bug where the status of a warden's pet's Flag of War did not always match the status of the warden's Flag of War

Warrior
• Fixed a bug with the way players could learn Stalwart Defense

World

Evermeet Isle
• Improved the mechanics for the quest "Following Lok's Trail"

• Fixed a bug where Lok the Knife could not be targeted while in his cage

• Fixed a bug where the Nameless One's ship could be accessed before completing the quest "The Access Crystal"

Novograd
• Lowered the level requirement for the quest "Treasure!"

• Fixed a bug where the task given by the Gloomy Family could not be completed to finish the quest "Help for the League Suppliers' Guild"

• Fixed the map marker for the quest "Meeting with the Herbalist"

• Fixed a bug where players could give flowers to a Gibberling family more than once for the quest "It's Nice to Give"

• Fixed a bug where all quest related effects were not removed after abandoning the quest "The Initiation Ritual"

• Fixed a bug with the size of a Gibberling citizen

• Fixed the quest "Becoming a Juggernaut!"

Lightwood
• Fixed the map marker for the quest "The Missing Gibberling"

• Fixed a bug where revealing rebels for the quest "The Key Tower" revealed dead rebels

Oreshek Fortress
• Decreased the damage dealt by Gudimir Belsky's Thunderbolt

• Fixed a bug where Break Chains did not always remove the Entangling Chains effect

Siveria
• Improved the visualization of the mountains

• Fixed a bug where players could die while completing the quest "Drifting Down the Stream"

• Changed the mechanics for the quest "Sanctifying the Graves"

• Increased the number of Bear Tribe Firestarters, but reduced their respawn rate

• The quest "Rightie's Book" now rewards players with League Crafters' Guild reputation instead of an Artisan's Certificate

Frozen Frontier
• Increased the level of the monsters that appear for the quest "The Pet Bird"

• Reduced the respawn rate of Frosty Werebears

• Fixed a bug where the quest "Dragon Hunting" was not marked as a group quest

Darkwater
• The crafting skill required to gather herbs in Darkwater has been decreased to 140

Castle Blight
• Improved the spells and abilities used by the Ghost of the White Knight

• Fixed a bug where Mor'Ghuun did not respawn after a group of players was defeated

• Fixed a bug where Svetlana Valir could die to the Skeletal Adepts' attacks

Tenebra
• Changed the mechanics for the quest "The Breeding Grounds of Darkness" so that the House de Doucer Signet Ring cannot be thrown away and is removed when a player completes the quest "Important Evidence"

Nezebgrad
• Added a new portal to the Nezebgrad Port which can be unlocked by completing the quest "Only for Captains!"

• Added a Servant of the Light to the Nezebgrad Port

• Added icons above Yaver Krutch that inform players that they can turn in and receive quests from him

• Lowered the level requirements for the quests that send players to their archetype trainers

• Moved the vendors around Yasker's Tower

• Fixed a bug with the transition into Yasker's Tower

• Fixed a bug where the portal near Yasker's Tower could not be accessed from other Imperial portals

• Fixed a bug where players that died at the Nezebgrad Port did not resurrect at the nearest Stygian Passage

• Fixed the quests "For the Glory of the Shamans!" and "For the Glory of the Warriors!"

• Fixed the quest "Becoming a Judge!"

XAES
• Improved the terrain in the XAES

• Increased the range of Grym the Gloomy's Sticky Bomb

Igsh Military District
• Added a Stygian Passage to the Imperial Training Camp

• Players will now lose the Gibberling Illusion effect after completing the quest "Meeting with the Fanatic"

• Fixed a bug where Ignat Pichalin would talk to players that were not under the Gibberling Illusion effect for the quest "Meeting with the Fanatic"

• Fixed the route of the Psychotic Patient in the Imperial Hospital

• Fixed a bug where the Yasker Hawks near Termitka Prison killed all nearby creatures

• Players will now fail the quest "The Wounded Goblin" after dying or relogging

• Changed the mechanics for the quest "The Key to the Cell"

Severny Steppe
• The quest "The Military Competition" now rewards players with Imperial Crafters' Guild reputation instead of an Artisan's Certificate

ZIT Headquarters
• Fixed the quest "Freedom of Movement"

Laguna Boil
• Added a heroic version of Laguna Boil

• Players now need to activate levers around the perimeter of Laguna Boil to reach Viktor Korleone

• Fixed a bug where Semer Karpol would reset if moved too far from his spawn point

• Fixed a bug where Izot the Unyielding could be summoned more than once

Wild Isles
• Fixed the map marker for the quest "Blood for the Flag"

• Fixed a bug with the Astral passenger ship that arrived at Fierce Isle

Tensess Temple
• Improved the spells and abilities used by Voisvet Belov

• Fixed the respawn mechanics of monsters in the heroic version of the Heart of Tensess Temple

Asee-Teph
• Added additional guards to the Central Imperial Camp and the Central League Camp

• Players will now receive the White Flag effect while completing the quest "The Imperial Herald" or "The League Herald"

• Fixed a bug where the Ravenous Mite for the quest "The Path to Power" did not attack hostile creatures that approached

• Fixed the map marker for the quest "Tracking Down the Witness"

• Adjusted the locations of various NPCs to alleviate conflict between players of opposite factions

• Increased the drop rate of the items needed for the quest "Alternative Methods"

Eljune
• Elena Svetlova no longer attacks League NPCs

• Fixed the quest "Summoning the Leader"

• Fixed the quest "Like a Gibberling's Sneeze"

• Players will now fail the quest "Daydreaming" and "Sleeping Behind Enemy Lines" if the Windflower Concoction is thrown away

• Increased the drop rate of the items needed for the quest "The Martyrs' Battle"

Coba Plateau
• Removed the time limit for the quest "The Four Anomalies"

• Changed the mechanics for the quest "The Jade Brand"

• Fixed the quest "Bon Appétit!" so that it is now easier to complete in a group

• Fixed the quest "Prejudiced Countrymen"

• Fixed the quest "The Consequences of a Ship Wreck"

• Fixed a bug where the effects of certain artifacts worked on targets immune to control effects

• New rare items now drop from various bosses

• The artifacts from Coba Plateau that inflict control effects no longer affect targets that are immune to control effects

• Added a new quartermaster for the Prospectors to the Prospectors' Inn

Coldberg
• The monsters for the quest "Battle for the Mine" are no longer elite

Avilon
• Decreased the experience gained from killing Wormface Scouts

• Fixed a bug with the Mossy June Golems that occurred when they were controlled by summoners

• Fixed the quests "A Golem's Everyday Toils" and "The Potential Threat" so that all group members get credit when the quests are completed in a group

Dragon Ring
• Improved the visualization of Soliskar the Wise

• Fixed the quest "Firestones"

Yazes Shard
• Changed the items sold by the Imperial Sentinels' and League Defenders' quartermasters

• Ilya Muromov has arrived at the League Settlement to lead raids to fight the Empire, and Bors the Bloodthirsty has arrived at the Imperial Settlement to lead raids to fight the League. If either of these NPCs is killed inside the opposite faction's camp, all players of the opposite faction that are within 100 yards, have their Flags of War raised, and are alive will receive 500 Combat Glory

• Increased the health of multiple NPCs in the Imperial Settlement

Gorluxor's Tower
• Added the option to get another Blood-Etched Key from Yasker or Aidenus

• Increased the amount of loot that drops from bosses

• Fixed the quests in Gorluxor's Tower so that their objectives are completed for all players in a raid after one player completes them in the raid

• Fixed a bug where Nogrom could attack players through objects while remaining invincible

• Decreased the damage dealt by Nogrom and War'kaz the Mindreaver

• Improved the visualization of various pieces of armor and weapons that drop in Gorluxor's Tower

• Players can now fight the third boss in Gorluxor's Tower

• Players can now fight the third, fourth, and fifth bosses in Gorluxor's Tower

Astral

General
• Improved the audio in the Astral

• Improved the portals to the Astral hangars

• Improved the visualization of the League Astral ships

• Improved the visualization of Astral monsters' spells

• Improved the visualization of various devices and textures on an Astral ship

• Astral storms now inflict damage to all sides of an Astral ship

• The geography of the Astral now changes weekly

• There is now a limit on the altitude an Astral ship can reach

• Fixed a bug where more than one allod would appear in a hub

• Fixed a bug where the Astral ship training quests were unavailable after building a ship with the use of a Shipbuilder's License

• Fixed a bug where the training ship could not be properly unsummoned from the Astral hangar

• Fixed the quest "Accelerating Construction: Eight Shipbuilder's Runes"

• Fixed a bug with the ownership of Astral ships

• Fixed a bug where the option to complete the construction of an Astral ship was available even after the construction of the ship had been completed

• Fixed a bug where the daily quests to accelerate the construction of an Astral ship were available to players that are not constructing an Astral ship

• Fixed a bug with the placement of League Astral ships after their construction was completed

• Fixed a bug where players could remove treasure chests from an Astral ship

• Fixed a bug where players could place more treasure chests in their ship's treasure room than intended

• Fixed a bug where a player's interface would occasionally disappear after dying in the Astral

Devices
• Improved the icons of several devices

• Improved the mechanics of the visor

• Fixed a bug where the visor was unable to detect allods

• Fixed a bug where the device for the forward shield could not be changed

• Fixed a bug where the devices for the artilleries could not be changed

• Fixed a bug where a ship could leave the Astral hangar while the reactor was shut down

• Fixed a bug where the devices for the shields could receive damage

• Fixed a bug where the chat window was not visible when using the visor

• Fixed a bug where the cannons could be used after they were destroyed

• Added a message that notifies players when the reactor shuts down

• The artilleries now consumes less energy

Allods
• Decreased the chance for monsters from the Far Astral Allods to drop items

• Increased the amount of Astral Emanations gained from defeating various Astral demons

• Fixed the maps of various Far Astral Allods

• Fixed a bug where ships could occasionally not depart from an allod

• Fixed the quest "The Path to Freedom" in the Forgotten Temple so that Blessed Runes no longer disappear when the quest is abandoned

• Fixed the monsters in the Zaleskaya Homeland

• Fixed a bug where some monsters were dealing more damage than intended

• Fixed a bug where the boss on Mogilny Isle could be summoned more than once

• Fixed a bug where players occasionally became stuck in the ground when landing on an allod

• When a ship departs from an allod, all players remaining on the allod will now be teleported to the Astral hangar

• When a player leaves the group of the owner of an Astral ship while on an allod, they will now be teleported to the Astral hangar

• When a player leaves the group of the owner of an Astral ship while carrying a treasure chest, they will now drop the chest automatically

Professions

General
• Changed the recipes for various high level items

• Added additional recipes to all professions for items that are level 41 and 42

• The training manuals used to learn professions are now used instantly

• Fixed a bug where the quests to learn a new profession were available to players that already knew a profession

Alchemy
• Improved the visualization of the icons for the alchemical agents

• Improved the alchemy interface

• Fixed a bug with the recipe for the Ordinary Gypsy's Potion

Leatherworking, Tailoring, and Blacksmithing
• Improved the visualization of the icons for the blacksmithing reagents

• Improved the armor crafting interface

• Fixed a bug where certain items created by blacksmiths bound when picked up

• Fixed a bug where Adamantite Plating and Impure Iron Molds were not stored in the Reagents section of a bag

Item Shop

• Some consumables that can be bought from the Item Shop now have a limited duration. After the duration runs out the item will disappear. When two identical items with different durations are placed in the same slot, both of their durations will become the average of their previous durations

• Effects from potions and elixirs from the Item Shop will no longer be canceled after a player's death regardless of whether their patron's blessing has been activated or not

• Increased the amount of chests from the Item Shop that can be stacked in one slot

• Permanently removed the Guiding Crystal, Blessed Rune, Holy Rune, Improved Rune Removal Pick, and Professional Rune Removal Pick from the Item Shop

• Various quests which rewarded players with items from the Item Shop have had their rewards replaced with items that can be acquired outside of the Item Shop

• Fixed a bug where the number of charges remaining on the Guiding Shard were not visible

• Fixed a bug where Astral Couriers would occasionally get stuck in a wall
Next Article
Sony Online Entertainment LLC (SOE) announced that the Closed Beta begins today in the United States for PlanetSide®2.
by MissyS
Dark Vale Games has announced that they will be turning Forge into Forge Free to Play on Steam today at 10am PDT!
by MissyS
Pangya has released a new, ice themed map called Ice Inferno.
by MissyS